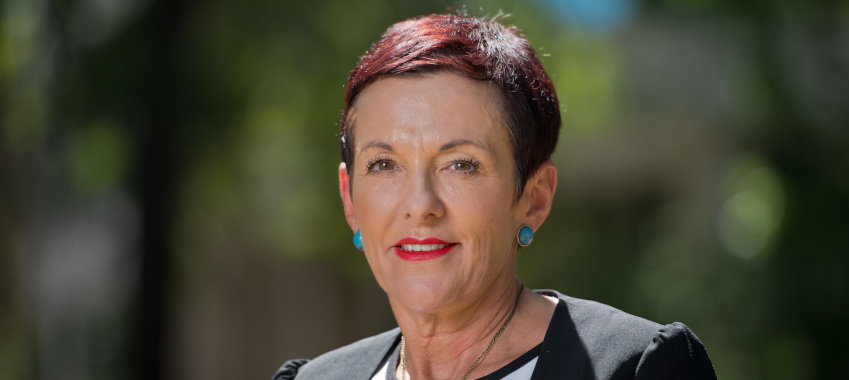 SME advisers – including brokers, accountants and financial planners – have "never been more important", the ASBFEO has said, reiterating her call for more support to help SMEs borrow.
Speaking in a webcast for our sister brand My Business, the Australian Small Business and Family Enterprise Ombudsman (ASBFEO), Kate Carnell, reiterated the pressure being placed on small businesses, particularly with JobKeeper payments reducing at the end of this month, and repayment deferrals and commercial rent relief coming off.
When asked how important financial and credit advisers such as accountants, financial planners and brokers have been since the coronavirus pandemic occurred, Ms Carnell said: "Never more important. Your financial adviser, your accountant, your bookkeeper are fundamental... Nobody could have planned for this, not in a million years could you have planned for a situation where all of a sudden you have no income, no revenue – or very, very little revenue – but all of your expenses, or a lot of them, continuing on at some level.
"No one can run a business that way, and for most small businesses, they don't have too many hollow logs or money put aside for a rainy day. Or if they do, it ran out of money a long time ago."
Ms Carnell said the support that financial services companies have been providing has been "really important", but added that the current environment was "incredibly tough" for small businesses, and they had to recognise that "doing nothing is not an option".
"We're not going to flick back to what life looked like before COVID. It's a very different business environment going forward and will be for quite a significant period of time yet."
As such, Ms Carnell was also asked what she believed needed to be done to help SMEs move forward and have the confidence to borrow again.
In response, the ASBFEO reiterated her call on federal government to introduce new types of loans for SMEs, noting that the Coronavirus SME Guarantee hadn't supported as many businesses as was hoped.
She said: "It was $40 billion put aside by the federal government to encourage the banks to lend to SMEs, with the federal government picking up half the risk of those loans. They also made available quite a large amount of money through this TFF program, which gave banks access to cheap finance, so they could on-lend to small businesses and that money was available at 0.25 per cent.
"So, you'd think banks have access to money to on-lend, the federal government is picking up half the risk, and there's a bucket of money available… But unfortunately, that didn't work."
While several industry commentators have suggested that part of the issue may be the length of the loan terms (three years for the first instalment, rising to up to five years for the upcoming instalment), the ASBFEO suggested that it was also scuppered by SMEs being wary of being able to repay the loan.
"I think $1.7 billion was all that had been lent [from that $40-billion fund] – at least [that was the case] a couple of weeks ago. And the feedback we've had is that businesses simply don't have the confidence to take those loans because they are just not sure whether they will have the capacity to pay back when they have to. So, they take a loan and they are going to have to start paying their repayments, and they are unsure about that.
"It's also true that the serviceability requirements of the banks are really onerous. The banks are having trouble looking through COVID to assess whether businesses are able, or not, to pay money back over the length of [the loan]."
Ms Carnell therefore renewed her call for government to introduce revenue-contigent loans for SMEs, which businesses would only need to repay once their revenue had strengthened and they had the confidence that they could afford them.
She explained: "What we're suggesting is revenue-contingent loans, which are a bit like HECS, so you only start paying them back when your revenue is above a particular percentage – say 80 per cent of what it was before COVID… These loans would be like HECs and have very low interest rates, if at all.
"This would ensure that small businesses can have access to the capital they need to reopen, to keep their business on track, but be confident that they don't have to pay repayments against that loan unless their revenue was high enough to be able to pay…
"So, we are trying to convince the government that this is a smart way to go," she said.
Ms Carnell also called on the government to ensure more federal tenders go to small businesses and reiterated her call for e-invoicing to become the norm and for legislation on 30-day invoice payment limits.
[Related: Brokers thanked for role in supporting SMEs]