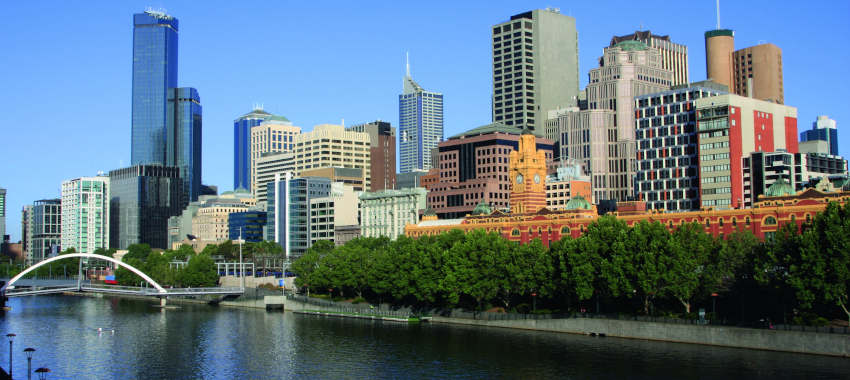 The Victorian government has announced a $100-million support package to assist sole traders in the state, building on a $3-billion support package announced on the weekend to support businesses.
Businesses in Melbourne will be able to access a swathe of new cash grants as part of a new range of support measures to help businesses survive the ongoing COVID-19 pandemic.
Over the weekend, Victorian Premier Daniel Andrews announced $3-billion support package offering cash grants, tax relief and cash flow support to Victorian businesses.
The $3-billion support package
The Business Survival and Adaptation Package aims to help businesses impacted by ongoing restrictions "prepare for COVID normal business".
It includes the following assistance:
Business Survival
Small and medium-sized business ($822 million): The third round of the Business Support Fund will provide up to $20,000 for business with a payroll of up to $10 million.
Licensed Hospitality Business ($251 million): Grants of up to $30,000 for licensed pubs, clubs, hotels, bars, restaurants and reception centres, based on their venue capacity and location.
Business Chambers and Trader Groups ($3 million): A "competitive grants program" to support metropolitan and regional business chambers and trader groups.
Alpine businesses ($4.3 million): Grants of up to $20,000 to help alpine businesses pay a service charge to Alpine Resort Management Boards.
Business Adaptation
The package also provides additional funding, tools and resources to help businesses adapt and prepare for reopening under COVID normal settings.
$20-million voucher program to assist sole traders and small businesses in building their digital capability;
$15.7-million package to help Victorian exporters get their products to market and establish new trade channels; and
$8.5 million expansion to the "Click for Vic" campaign to encourage more Victorians to support local businesses.
Waivers and deferrals
The Victorian government is also providing $1.8 billion in tax and cash flow support.
$1.7 billion in payroll tax deferrals for the full 2020-21 financial year;
$41 million to bring forward the 50 per cent stamp duty discount for commercial and industrial property for all of regional Victoria;
$33 million to defer the planned increase in the landfill levy for six months;
$30 million to waive 25 per cent of the Congestion Levy this year, with the outstanding balance deferred;
$27 million in liquor licence fee waivers for 2021; and
$6 million to waive Vacant Residential Land Tax for vacancies in 2020. 
$100-million Sole Trader Support Fund
Grants of $3,000 will also be available to support approximately 33,000 sole traders working in hard-hit sectors such as accommodation and tourism, as well as the media and arts (media and film production, creative studios, outdoor entertainment and in private museums and galleries – as well as gym owners).
The stimulus will target business owners likely to be negatively affected by Step 2 of the Victorian government's plan out of lockdown announced last week, said Mr Pakula in a press conference.
To be eligible for a grant, sole traders must be a tenant or licensee in a commercial premises or location and operate in a sector of the economy that is restricted, heavily restricted or not opening under the Second Step of the Roadmap.
"This new sole trader initiative is a recognition of the serious challenges that many have faced," Mr Pakula said.
"It will allow tens of thousands of them to help pay their overheads, to give them the opportunity to emerge on the other side and recover strongly."
$100-million Melbourne City Recovery Fund
The Victorian government has also now announced an additional $100-million Melbourne City Recovery Fund, jointly funded by the City of Melbourne.
The recovery fund will particularly benefit businesses in hospitality and tourism, the industry most hit by the second lockdown.
The $100-million package includes:
$30 million in grants to small and medium-sized businesses to help pay for equipment and reconfigure spaces and

 

convert areas like rooftops and courtyards for outdoor use;
$30 million to support COVIDSafe events and cultural activities in the CBD to attract visitors back to the city; and
$40 million going towards providing physical improvements to the CBD streetscape (such as 

wider footpaths, bollards and street planter boxes).
"The $100 million to support the city, given the unique burden it carries, is a very important partnership and one that will make a real difference as we push through this and get to the other side," Mr Andrews said.
The government will also allow some streets and lanes to be closed to allow for outdoor dining and drinking.
Victorian Jobs Minister Martin Pakula said the Melbourne City Recovery Fund would be made available to 16,500 businesses in the city, which employ approximately 470,000 people.
"This will utterly transform the city, and not just for this summer. It will be something that I think Victorians will love and appreciate, and it will create a new alfresco dining for CBD dining, which will be enjoyed for many summers hence," Mr Pakula said.
$87.5-million Outdoor Eating and Entertainment Package
Moreover, the Victorian government has earmarked $87.5 million to councils and businesses outside of Melbourne's CBD to make widespread outdoor dining safe and practical this summer.
A total of $58 million will go towards grants of up to $5,000 to help hospitality businesses pay for outdoor furniture and equipment such as umbrellas, outdoor furniture, screens and other equipment. The grants will be available to licensed and unlicensed cafés, restaurants, takeaway food businesses, pubs, taverns, bars and clubs with a payroll of less than $3 million.
Funding of $29.5 million will be provided to local councils ($500,000 for metropolitan councils and regional city councils, and $250,000 for rural councils) to help them implement streamlined permit, enforcement and monitoring processes to support expanded outdoor dining. This money can also be passed on to businesses in the form of reducing or waiving permit fees or invested in infrastructure such as streetscaping and lighting.
Premier Daniel Andrews added: "We're the cultural and dining capital of our nation. That means, when it comes to reimagining what eating and entertainment means under COVID normal, there's no one better equipped than Melbourne and Victoria.
"It will be our innovation, ideas and creativity that will help us find – and maintain – our COVID normal."
[Related: Hot Property: The biggest property headlines from the week 7-11 September]