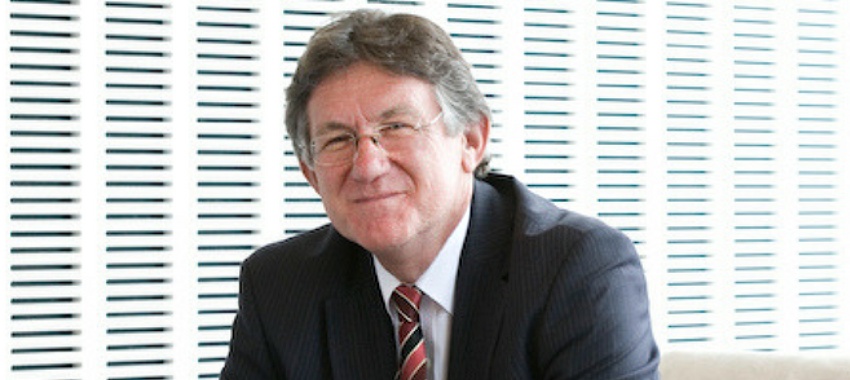 NAB's chief economist has predicted house price growth will drop by more than expected.
Speaking at a NAB webinar, chief economist Alan Oster said while the bank had previously expected house prices to go up by 2.5 per cent this year, its current projections had fallen.
Mr Oster said he expects house prices to drop 2.5 per cent this year, and 15 per cent next year, as compared to a fall of 10 per cent as previously predicted.
That will take dwelling prices to fall by around 17-18 per cent overall, he said.
Given national house prices went up 22 per cent last year the drop in house price growth would be a "reversal" of the inflated prices, ending the year flat.
Mr Oster said in the near term there is strong growth in the first quarter of this year.
"When we look at 2023 we see two things happening that are important, the growth rate (2.7) goes down to about 1.8 per cent," he said.
"If I look back to where we were six months ago, we were expecting the economy to go [up] 3.25 per cent and now we're talking 2.7 per cent.
"We do worry that what we're starting to see at the end of June is some signs that the consumer is not spending as much as we would have expected."
As the Reserve Bank of Australia moves interest rates faster than anticipated, following May's 25-bp hike, and June's 50 bps, and inflation is on the rise, spending in the economy is easing.
The RBA is predicting inflation to reach 7 per cent, while Mr Oster predicts it could reach 6-6.5 per cent, with core inflation numbers staying around 5 per cent for a couple of years.
"We'll get back to about 3 per cent by the end of 2023 and into 24," Mr Oster said.
On interest rates, NAB predicts interest rate rises in June, July, August and November, and expects the cash rate to reach 2.1% by late 2022, then to peak at 2.6% in 2024.

"What we're looking for, in particular, is how the consumer behaves in this sort of environment."
NAB's data shows that SMEs are doing well and bouncing back after the pandemic and mining and agriculture were the strong performers.
Retail was meeting the pre-COVID (2019) benchmarks but is still not where it should be, but the real struggles were felt in health and education, partly due to staffing.
The area of concern was construction, while the sector was optimistic Alan flagged problems on the horizon.
"What we're looking for, in particular, is how the consumer behaves in this sort of environment.
"Business confidence in Australia is still pretty good, [but] construction is not doing great because they're saying they're being killed," he said.
"We've got a lot of builders with fixed contracts, and then [their] input costs have gone through the roof, so they're trying to buy contracts back, threatening that if they don't get any extra money, which they're not entitled to, they won't finish the contract, and you won't have your house built.
"That's an unusual situation."
Despite some slowing that is expected in the economy, Mr Oster said business investment and prices are strong.
"One thing that you don't see is you don't see any liquidity impact on these increases of rates until early to middle of next year."