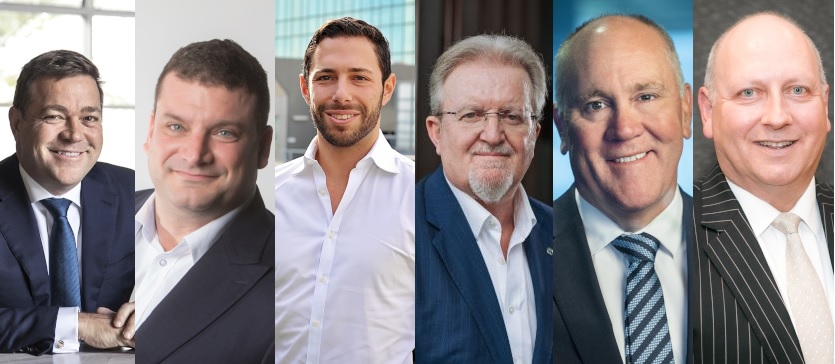 Following the federal election, members of the mortgage broking industry have voiced hope that a Labor-led government will continue to support the broking industry.
On Saturday (21 May), Australians across the nation took to the polls to decide who will be in power for the 47th Parliament of Australia.
According to recent polls, the mortgage and finance lending industry had been leaning towards a preference for a Liberal-National Coalition win, led by Scott Morrison, with 52 per cent saying their primary voting preference would be for the incumbents to remain in power.
While seats are still being called (as postal votes continue to be counted), the Australian Labor Party (ALP), led by Anthony Albanese, has taken power from the Liberal-National Coalition for the first time in almost nine years. 
After Mr Albanese was sworn in as Prime Minister on Monday (23 May) – along with several senior ministers – several leaders from the broking industry set out what they hoped to see from the new government.
Associations farewell old guard, welcome the new
Noting the change of power, the managing director of the Finance Brokers Association of Australia (FBAA), Peter White, said that the body had enjoyed a "close relationship" with the ALP "over many years" while it was in opposition and therefore "look[ed] forward to strengthening this as they lead our nation in government".
Mr White particularly welcomed the ALP's recent commitment to him that they would not be considering further broker remuneration reviews, and that they would enter into discussions to review "fair remuneration structures" on clawback reductions.
Mr White also thanked the outgoing Morrison government for its support of finance and mortgage brokers over many years, including "through the challenging times of the [banking] royal commission". 
"They constantly engaged with us and understood the importance of our sector. Former Treasurer Josh Frydenberg was also approachable and always willing to listen, and I wish him the best for his future," he said.
"The FBAA has been extremely active in talking over many years to all sides of politics, and we have developed a close channel of communication with government and opposition.
"We will continue to inform both sides and look forward to representing our industry in an apolitical manner for the benefit of brokers. Given the new makeup of the Senate we will also reach out to the Greens and Independents who sit on the crossbench.
"Thanks to the dialogue with both the former Coalition Government and the current Labor Government, we have been able to ensure that our industry is in a strong position and this only benefits Australian consumers."
The Commercial & Asset Finance Brokers Association of Australia (CAFBA) also offered up congratulations to Mr Albanese as he was sworn in as Prime Minister of Australia, adding that the association has "formed strong links with Mr Albanese and Labor, and looks forward to working with the new government to discuss and shape policy and outcomes for commercial and asset finance borrowers".
"We are encouraged by the very positive engagement we have already enjoyed with Richard Marles, Jim Chalmers, Stephen Jones, Matt Thistlethwaite, Katy Gallagher, Ed Husic MP and their colleagues and staff, and look forward to furthering those relationships and outcomes in government," the association said in a LinkedIn post. 
CAFBA's chair of advocacy, David Gandolfo, added that he was, however, "saddened" that former Treasurer Josh Frydenberg will be leaving the Australian Parliament, stating: "Whether in Government or Opposition, our Parliament needs contributions from highly talented and genuinely committed politicians of his calibre.
"For 12 years he's been an outstanding MHR for Kooyong, and a moderate and rational voice in the Liberal Party of Australia. He has been generous to me with his time and his camaraderie, and I particularly thank him for his engagement with CAFBA.
"As Treasurer, he steered the Australian economy through the pandemic with extraordinary courage and foresight, to emerge in a stronger position than nearly any other country in the world."
'Watching closely to see whether they're willing to follow through'
Aggregator heads have likewise voiced thanks to the Coalition for their support of the broker industry during their time in power – and congratulated Labor on its success in the election.
However, several leaders have said that all eyes will now be watching to ensure the ALP "follows through" on commitments made before the election.
Finsure chief executive Simon Bednar told The Adviser that Labor's messages leading up to the election had "some positive messages for our industry", with (the former) shadow financial services minister and shadow assistant treasurer Stephen Jones MP going on record to say that they won't enforce a remuneration review and that a Labor government would be open to discussing the current clawback structure.
Mr Bednar said the clawback issue was particularly "something that has been top of mind for [him] for a long time now".
"Now that they've formed a new government, I'll be watching closely to see whether they're willing to follow through with that commitment," Mr Bednar said.
"The mortgage broking industry is always willing to back a government who supports us, however it's important that the Government follows through with their commitments, otherwise they may quickly lose trust.
"Another area of particular interest is how the Labor Party plan to address housing affordability, especially since it was such a cornerstone message of their campaign. Once we get more information, it will become clear whether a Labor Government has our back."
Similarly, AFG CEO David Bailey said he looked forward to working with the ALP and "to the Albanese Government honouring its pre-election commitment to the broker industry".
"Brokers been heavily regulated over the last five years and we welcome some clear air in our continued pursuit of boosting competition and providing great customer outcomes," the AFG CEO said.
Sam White, the executive chairman of the Loan Market Group, told The Adviser: "One of the first lessons I took out of the election was the message that you can't take voters for granted – the same applies to customers.
"Whether you're a voter or customer, you have the right to choice."
Mr White added that he was proud that the country was able to undertake "a peaceful and orderly transition of power" following the "passionate" election.
"[This] is something we shouldn't overlook: that doesn't exist in so many other countries," he told The Adviser.
"We, as Australians, should be proud and cherish that."
Mr White congratulated the Albanese government on the election outcome, adding he looked forward to "working with the new government to continue to improve broker and customer outcomes". 
He said the group will now "redouble" its efforts to "be a better aggregator, ensuring our brokers can continue to deliver awesome service to customers and remain the first choice for their finance needs".
[Related: Labor wins the 2022 federal election]