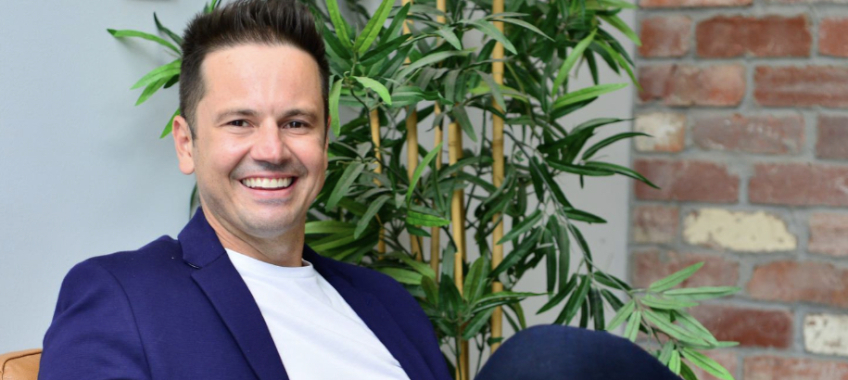 In this new feature series, we're profiling some of the leading brokers in Australia who have settled more than $1 billion in mortgages and revealing their  secrets to success. In this first instalment, partnered by Mortgage Advice Bureau (MAB), Annie Kane catches up with Mortgage Advice Bureau Melbourne broker Josh Bartlett and Mortgage Domayne broker Mark Polatkesen 
Being a brilliant broker is all about delivering exceptional customer service and a smooth process for borrowers. Whether you're just starting out in your broking career, gearing for growth, or are at the top of your game, the end goal is always the same: delighting Australian borrowers.
With the mortgage industry being busier than ever these past few years as Australia has experienced a property and refinancing boom, having the customer service process down pat can be key to ensuring flows are managed without impacting experience. In our new Billion Dollar Broker series, we're catching up with some of Australia's leading mortgage brokers to find out how they've managed to settle over $1 billion in loans over their career and the secrets to their success.
In this first instalment of the series, partnered by Mortgage Advice Bureau (MAB) Australia, it's clear that support is a critical factor to success.
Speaking to The Adviser, Darren Cantor, the managing director at MAB Australia says that the common denominator in leading broking businesses is good mindset, strong culture and the right support. "The difference between good success and moderate success can often be mindset alone. Having said that, a mindset around success needs to be anchored in reality, such as personal and professional limitations," he tells The Adviser.
"Brokers shouldn't be deceived by settlement volume alone as a marker of high performance. "Genuine high-performing broking businesses have sustainable high settlement volumes and high net profit. High net profit often comes down to the model you use to engage brokers. An employed broker model whilst carrying a higher cost, has significantly greater upside for both process control and profitability."
However, Mr Cantor warns that "the wheels can fall off any business if there isn't a coherent working culture".
"In order to sustain and manage the evolution of a working culture as a business grows, the type of people you employ is critical," Mr Cantor says. "Our experience clearly shows that business owners who seek advice and assistance in the recruitment process generally end up with better long term resource outcomes.
"And, it goes without saying, that successful business owners choose their industry partners carefully based on their individual needs and value drivers."
How MAB supports brokers
How do you help brokers write high volumes while retaining good customer service? 
At a corporate level, we put a huge amount of energy into establishing large referral partners to ensure that we can supply additional lead flow to our broker network. 
Beyond simply assisting our network with deal flow via reliable referral partners, we provide them with the technology to better manage the flow of leads whilst also providing back-channel transparency of lead status to the referrer. 
The ability for businesses within our network to be able to turn a supplied lead tap on or off, through strong market cycles as well as poor, helps ensure they can build a sustainable business. 
Furthermore, by
taking some of the pressure off our brokers to always be hunting, they can commit the requisite amount of time to ensuring a high level of customer service is always maintained.
Our business advisory team works closely with our partners to embed best practice in all aspects of their business, and our structured monthly advisory meetings help them performance manage their businesses.
What makes the company attractive to high-volume brokers?
Our human value equation is a really important part of our appeal to high-volume businesses.
Business owners who are genuinely committed to improving the performance of their business need more than a partnership manager, they need a team of executive-level advisers with industry experience spanning all the critical elements of a high-achieving broking business. 
Members of our network have full access to a team of industry experts with areas of specialisation including leadership and business coaching, marketing, financial modelling, as well as process improvement and lead management.
High-volume businesses by their very nature become more complex businesses and require a higher level of quality guidance to help them turn high volume into satisfactory profit. We see many high-volume broking businesses that operate at very low margins based on their broker engagement model, which while generally low cost, squeezes margin on settled deals and puts a huge dent into the owned book size.
Among other things, high-volume businesses value our ability to help them reshape their businesses such that they have improved enterprise value at a book level, as well as removing a reliance on key brokers and reducing key person risk.
Darren Cantor
managing director
MAB Australia
BILLION DOLLAR BROKER:
It took Victoria-based broker Josh Bartlett a decade to reach the $1 billion milestone, and he's been building his business ever since. We find out how he did it
Why did you become a broker?
I started broking in 2010, after 10 years in the fitness industry.
I owned gyms and was no stranger to customer service, long hours and hard work but I needed a change and, after going through the loan process with a broker, I realised this was something I could be good at! Helping people with their mortgage, finding the right solution and stepping them through the process is really satisfying. It can be a jungle out there in the world of home loans! I want to be the one that makes it easy for people.
What kind of loans are you writing? 
My business is very diverse with a good balance of different clients.
I work with a lot of real estate agents, so I help a lot of purchases (upsizes and downsizers) with the average loan size being around $650,000-$750,000. 
Twenty-five per cent of my business is first home buyers, which I absolutely love, helping people navigate their first mortgage is incredibly rewarding.  
I also work with financial planners, which typically means a lot of investment loans.
For the for past two years I have had a big focus on new build and construction loans. As this market is booming and very buoyant, it made sense to train specialist brokers in my team to own this space.  \
How long did it take you to get to $1 billion in settled loans?
I hit $1 billion right on my 10-year anniversary of being a broker. To date, I have settled 1.6 billion in loans. It is crazy to think how many transactions this is! I have a great client base now and it is also very referral driven, which I love.
This financial year we have settled close to $300 million. In fact, I think it will be $302 million, which I'm super happy with. We are 18 per cent up on the previous year given we had some new additions to the team so this is a great result.
How do you ensure a good customer experience while writing large volumes?
I am obsessed with customer service and ensuring our customers have a great experience. The one thing you need to focus on is communication! There are some things that are difficult to control in this industry but communication is key to a great outcome. 
Always stay 100 per cent transparent with your clients and keep them updated through the process. Google reviews are a big focus for my business so we need to make sure we deliver a great outcome.
What processes/techniques have you put in place that has enabled you to write such a large volume of business? 
If you are looking to scale, make sure you have systems in place so you have a good overview of your business. Don't be afraid of tech; get on board. 
We are keen to adopt things that deliver a better client experience and also help save us time. We have our own, in-house tech – MABRefer, which is how I manage such a large lead flow. We probably have around 100-120 leads per month, so managing this is key. We track all phone calls, SMS and emails as this activity is key in this industry and, from a compliance aspect, it means I have visibility on everything that is happening in my business, which is very important to me. 
How does MAB help you succeed? 
Having a strategic partner like MAB keeps me focused. Monthly meetings keep me accountable going through team performance, forecasting, lodgements, lead numbers, marketing ideas, conversion rates – the list goes on. 
When you are running your own business it's easy to stop doing something or say "I will do that next month" but I love that I have a great supportive team that brings in technology and constantly seeks out ways I can improve my business. MAB in particular [has] been great in pulling in additional revenue streams for the business. 
Surround yourself with great people and your job will be a lot more fun!
What do you attribute to your success as a broker? 
Building a great team. You need amazing people around you, constantly upskilling and training them, consistent prospecting and looking after your referral partners and also ensuring you look after your current clients.  
Don't be reactive, always review their situation to ensure they are in a good position. 
And the number one thing; always answer your phone! Not many days go by when I'm not making/taking 50-60 calls per day.
[Related: Billion dollar broker: Mark Polatkesen, Mortgage Domayne]

With global expertise and local insights, Mortgage Advice Bureau is a leading mortgage broker brand, winning over 150...