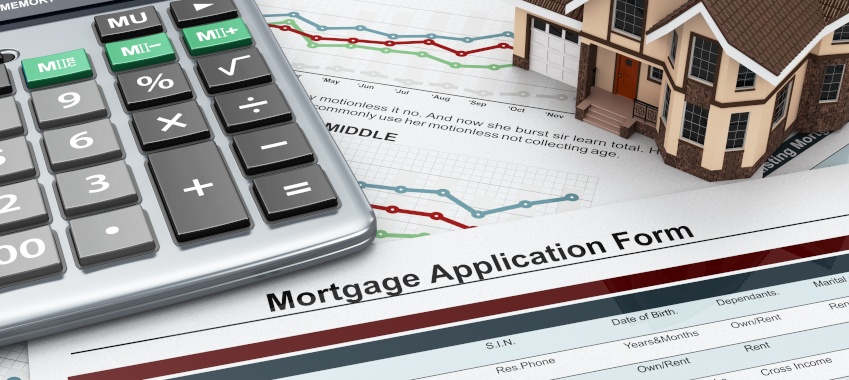 Ninety-one per cent of brokers sent loans to non-major banks in November, as the major banks continue to fall in popularity in the channel.
According to the latest findings of the monthly Broker Pulse survey from Momentum Intelligence, non-majors continue to receive a record-high share of applications lodged through the third-party channel in November.
A total of 245 brokers participated in Broker Pulse's final survey of the year, conducted between 1-10 December 2021.
The survey found that a record 91 per cent of brokers are sending loans to the non-major banks, up from 90 per cent in October.
The gap in the number of broker applications lodged to majors and non-majors also continues to widen, which now stands at 23 per cent, in favour of non-majors.
Indeed, a record low proportion of brokers said they used a major bank in the month of November - at just 68 per cent. This continues the falling popularity of the big four banks, which has been falling month on month since July 2021 (when 80 per cent of brokers used a major bank), according to Broker Pulse. This could be a ramification of some of the longer turnaround times that have been plaguing the major banks this past year.
Overall performance
Macquarie marked the end of 2021 with a strong finish as it snatched the top spot from major bank CBA. 
Among the most improved was St. George Banking Group, which rose to the third spot this month after only placing sixth in last month's survey.
With Advantedge holding tight to 10th place after taking turns with AMP in the previous months, this year's final top 10 lenders used by brokers only includes one non-bank lender.
Macquarie
After an all-year-round top-tier ranking across multiple performance metrics, Macquarie closes 2021 with a return to the top spot.
The non-major received up to 41 per cent of broker applications in November, enough to beat CBA by a narrow margin of 1 percentage point.
Notably, Macquarie slightly sharpened its time to initial credit decision amid increasing broker flows and even as average turnarounds generally expand for large ADIs.
Commonwealth Bank
The Commonwealth Bank of Australia (CBA) closely trailed behind Macquarie after receiving only four in 10 broker-lodged applications in November. 
The major's broker flows zigzagged roughly every other month throughout the year and is closing 2021 with a 4 per cent dip in performance. 
When it comes to the lenders' three-month average performance, however, CBA is still on top, closely followed by Macquarie and ANZ.
Time to initial credit decision for CBA is also steady amid overall expanding turnarounds across large lender categories.
St. George Banking Group
Respondents reported marked improvement in their usage rates for St. George Banking Group in October, and the non-major marked a steep 8 per cent rise in broker flows. 
This month, St. George Banking Group goes on to solidify its performance by yet another increase in broker flows and a rise to the third spot. 
The non-major outperformed three other major banks and further contributed to the widening gap in broker-lodged applications between the majors and non-majors.
Turnarounds stretched by two more days for the bank, it processed applications faster than Suncorp, ME Bank, and ANZ, all of which received fewer applications than St. George.
ANZ
ANZ previously ranked third in the November survey. Last month, however, its share of broker applications dropped by 6 per cent, sliding down to fourth place and allowing rapidly improving St. George to snatch the third spot.
Even as the major dealt with a smaller fraction of broker flows this month, it still recorded its third-longest turnaround time this year, at 18 business days, and is currently taking the longest time to reach an initial credit decision across all lender categories.
Nevertheless, ANZ's strong performance in the previous months makes it the 3rd most used lender as per a three-month rolling average, considering its performance between September and November.
NAB
NAB holds tight to fifth place even as its share of broker applications dipped by 2 per cent, brokers suggest.
Over the course of one year, broker applications lodged to the major bank had also zigzagged, with a peak of 39 per cent in March and a minimum of 26 per cent in January. Nevertheless, NAB consistently ranked fifth place for most parts of the last 12 months and is also notably closing 2021 ranking in fourth place over a three-month rolling average.
Bankwest
Bankwest joins other large lenders as its usage rates in the third-party channel average a net decrease of 2 per cent, now down to 29 per cent in the most recent survey.
Still, Bankwest's year-long performance shows an overall improvement. The non-major began with a broker usage rate of 23 per cent in January and never hit sub-25 per cent since. 
What may be a cause for concern for Bankwest at this point is its increasing time to initial credit decision. The first half of the year had been rough for the lender in terms of processing times, but brokers saw a significant improvement in June after the non-major slashed its processing time by half.
Since July, however, initial processing durations for Bankwest has shown an uphill trend and is now going beyond average processing speeds for two months in a row.
ING
Ranking seventh, ING ends 2021 with a net increase in broker flows relative to January. The non-major received a total of 28 per cent of applications lodged to the third-party channel last month - down 3 per cent from its broker share in October but nevertheless a marked 8 per cent increase to that of January.
On a three-month rolling average, latest survey results additionally suggest that the non-major is strategically positioned at fifth place, tightly sandwiched between NAB at fourth place and St. George at sixth.
As for initial processing speeds, ING steadily performs almost twice as fast as the industry average.
Westpac
Unlike most banks, Westpac ends 2021 with a net decrease in broker share.
Starting at 32 per cent in January,  broker clients using Westpac dipped by 5 per cent by the end of the year, and the major's usage rate ranking also slowly slid downhill over the last 12 months.
Despite receiving a smaller share of applications from the third-party channel, the bank's time to initial credit decision also rose to 11 business days, reversing its recovery in the previous month.
Suncorp
Throughout the year, Suncorp has consistently placed ninth in terms of broker flows, trailing behind either Bankwest, ING or Westpac.
What's changing, however, is the gap between Suncorp and whichever lender it trailed behind. 
In the first quarter of 2021, Suncorp was only 4 percentage points behind ING, the lender ranking eighth at the time. In quarter two, Bankwest ranked eighth after receiving 24 per cent of broker shares, and Suncorp trailed a little farther behind at 7 per cent. The gap only continued to widen in quarters three and four, after the non-major trailed the eighth placers by 10 per cent and 13 per cent, respectively.
Overall, Suncorp's usage rates rarely breached the 20 per cent mark throughout the year, and the bank closes with a broker share that is 2 percentage points lower than at the beginning of 2021.
Advantedge
Receiving 15 per cent of broker flows, Avantedge keeps the 10th spot this month - a show of consistency after taking turns with AMP in the top 10 in the past few months.
Both lenders have been in a tug of war competing for broker flows.
With Advantedge holding tight to the 10th spot, this year's leaderboard closes with one non-bank in the top 10. 
The non-ADI also closes the year with a broker share that is 1 percentage point higher than in January and a year-long, generally steady turnaround time, currently sitting at five business days on average.
[Related: Non-major banks increasingly popular: Broker Pulse]