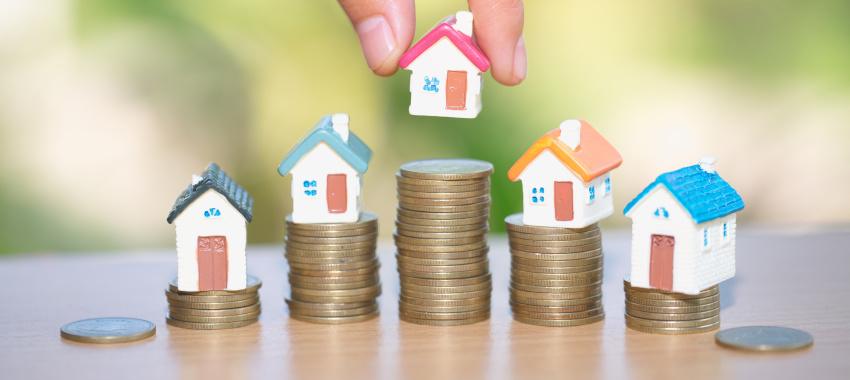 The value of new home loans declined by 4.3 per cent in August, as owner-occupier lending fell amid ongoing COVID-19 restrictions.
New data from the Australian Bureau of Statistics (ABS) has shown the new home loans totalled at $30.7 billion in August, 4.3 per cent less than the month before.
The total had mostly been dragged by owner-occupier loans, which were down by 6.6 per cent in August to $21.2 billion, the largest fall since May 2020.
However ABS head of finance and wealth, Katherine Keenan noted that despite the fall, the value of loan commitments was still 34 per cent higher than a year before and 53 per cent than pre-COVID levels in February 2020.
The largest falls of owner-occupier lending were in states with greater lockdown restrictions.
NSW saw a fall of 9.6 per cent to $7.2 billion worth, Victoria was down by 4.9 per cent to $6.3 billion and the ACT fell by 11 per cent to $502 million.
Smaller falls were seen in Western Australia, Tasmania and the Northern Territory. In the Northern Territory, owner-occupier loans slipped by 2 per cent to $125 million, while Tasmania was down by 5 per cent to $269 million and Western Australia declined by 3 per cent to $1.9 billion.
Meanwhile Queensland rose by 2 per cent to $3.9 billion and South Australia was up by 1.8 per cent to $1.1 billion.
Average loan size for owner-occupier dwellings (construction, purchase of new dwellings and existing dwellings) dipped slightly at the national level and across most states, with the exception of NSW, where it hit a new record high of $732,000.
Investors maintain rise
In contrast to the downwards movements of owner-occupiers, the value of new investor loans continued to increase, up by 1.5 per cent in August to $9.4 billion – with unbroken growth since October last year.
The value of investor loan commitments was 92 per cent higher compared to a year prior and the highest since the record level recorded by the ABS in April 2015.
Increased investor loan commitments were seen across most states, particularly in Queensland (up by 13.6 per cent to $1.8 billion), Western Australia (increased by 7.2 per cent to $530 million) and Victoria (rising by 1.9 per cent to $2.5 billion).
NSW recorded the largest fall of 3.2 per cent, down to $3.7 billion.
FHB loans continue to fall
Notably, the number of new loan commitments to owner-occupier first home buyers saw its seventh consecutive fall, dropping by 3 per cent from the month before to 12,547 loans, and by 2.1 per cent from the year prior.
It was the first year-on-year decline in two years, the ABS noted.
First home buyer owner-occupier loans during the month came to $5.5 billion worth, 4.9 per cent less than the month before, although it was up by 11.2 per cent year-on-year.
"Similar to the value of owner-occupier commitments, states and territories with greater lockdown restrictions had the largest falls in the number of first home buyer loan commitments," Ms Keenan said.
NSW saw a fall in owner-occupier loans for first home buyers by 11.5 per cent to 2,874 in total.
Victoria was down by 3.8 per cent to 3,777, while the ACT fell by 12.7 per cent to 288.
Only Queensland and Western Australia recorded rises, up 1.3 per cent to 2,531 and 3.7 per cent to 1,789 respectively.
Refinancing hits high
Refinancing on the other hand across all home loans, was up by 3.2 per cent to a record high of $17.8 billion.
For owner-occupiers, refinancing slipped by 1 per cent during August, down to $11.2 billion worth, while investor lending rose up by 11.5 per cent to $6.5 billion.
Meanwhile in personal finance, the value of new loan commitments for fixed-term lending was down by 2.5 per cent in August to $1.9 billion, dragged mostly by a 6.4 per cent decline in vehicle loans.