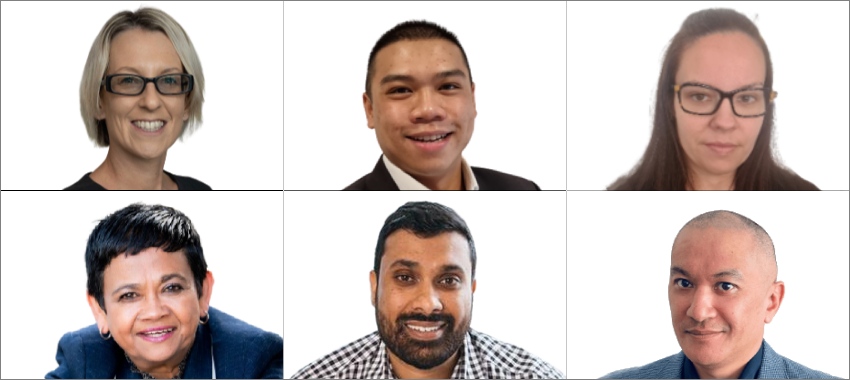 The non-bank lender has welcomed six new broker support team members, as well as six new underwriters, as it ramps up for growth.
Non-bank mortgage lender Bluestone has recently welcomed four new business development managers (BDMs), two new members of its new broker-facing broker success team, and six new underwriters.
BDMs and BSMs
Sandy Lutersz, a former BDM at NAB Broker, has joined Bluestone as senior business development manager for Victoria, with fellow former National Australia Bank colleague Mark Malbas (previously broker relationship associate) joining her team as Victorian BDM. Both Ms Lutersz and Mr Malbas started in their new positions last month.
Meanwhile, another major bank relationship manager, Heidi Hayward (formerly of the Commonwealth Bank of Australia) has joined Bluestone as Queensland BDM, having taken up her new role in mid-July. 
The most recent appointment to the team is Simon Naidu, who was a broker BDM for NSW/ACT at ME Bank until last week. Mr Naidu started in his new position as Bluestone's NSW BDM on Monday morning (6 September).
As well as welcoming new BDMs, the non-bank has also hired its first two broker success managers (BSMs).
Natalie Cannizzaro, a former file quality analyst at NAB broker, moved across to Bluestone last month to take up the position as BSM.
Working alongside Ms Cannizzaro is fellow BSM Ua Tamarua, a former operations manager and mortgage underwriter at finance group BT, who started his new broker-facing role on 19 July 2021.
Speaking of the new team, Christa Malkin, partnerships and enablement manager at Bluestone, explained that the BSMs would support Bluestone's network of brokers in "navigating [its] policies, processes and systems" and assist the BDM team with "day-to-day issues", as well as covering portfolios during annual leave.
Ms Malkin told The Adviser: "For example, we've recently undergone a change to our entire loan assessment platform, which in turn meant some changes to the way brokers provide and receive information from us, so the team are proactively making contact with brokers when they lodge a deal to talk them through the new way and ensure their ApplyOnline is set up correctly to receive notifications from us. 
"They will also work with the BDM team to welcome new brokers and provide support with their first deal, as well as re-engage with inactive brokers who may not have used us for a while and need a Bluestone refresh."
The partnerships and enablement manager added that the two new broker success managers were well experienced and could look to become BDMs in future.
She said: "Both Ua and Natalie come from a lending background, so are well versed in the intricacies of credit and loan assessment. They are passionate, customer focused individuals with a can do attitude and the right skill set to back that up. 
"We see the BSM role as our breeding ground for future BDMs and this kind of succession planning ensures if they do become a BDM in the future, they are able to hit the ground running because they already know the Bluestone way."
Bluestone has also recently bolstered its underwriting team with six new appointees. Indeed, according to the most recent Broker Pulse survey (covering broker experiences over the month of July 2021), Bluestone scored 100 per cent consistency in credit assessment, up from 64 per cent in June. The non-bank's score, as well as several other favourable non-bank lenders' scores, helped drive the increase in the overall credit assessor rating for the month.
James Angus, Bluestone's chief customer officer, told The Adviser that the growth in the Bluestone sales and underwriting teams was "a reflection of the momentum [Bluestone has had] and the significant growth journey that we are on".
"I am thrilled with all of our recent additions to the team, which just further highlight Bluestone's commitment to brokers," he said.
[Related: Prime launch bolsters Bluestone's loan book]