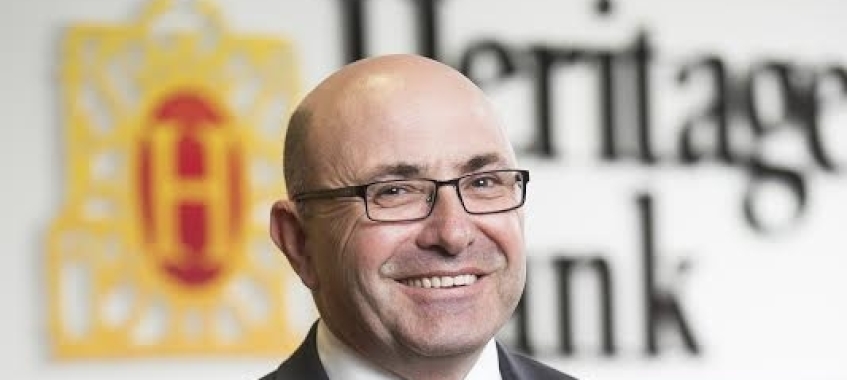 The broker channel will play a key role in distributing loans for the newly proposed Heritage Bank-People's Choice Credit Union entity.
On Wednesday (18 August), it was announced that customer-owned lenders Heritage Bank and Adelaide-based People's Choice had entered into a non-binding agreement to explore a merger opportunity.
While the merger is subject to regulatory and member approvals, the proposed merger would shelve the two brands and create a new, single entity under a new brand.
When talking to our sister publication, Mortgage Business, about the proposal, Heritage Bank CEO Peter Lock said: "It's a true merger of equals, both organisations are of very similar size in balance sheet, we're the third largest mutual, they're the fourth largest mutual. If you put those together, that's a $22-billion bank with 1,700 people, 90 branches and a complementary geographic footprint that actually creates a true national mutual bank. In doing that, we will table both brands and create a new organisation with a new brand, under one system.
"It's not a takeover; it's blending two organisations and creating a new one. And it will be one of the largest mutuals. While we're not doing it for that reason, scale is important in the banking industry and particularly in the mutual industry," he said.
Speaking to The Adviser about what the proposed merger means for the broker channel, Mr Lock suggested that third-party distribution would be integral to the new entity.
Mr Lock said: "When it comes to distribution, this is a great example of the complementary nature of the merger; there are some things that Heritage is particularly good at, where People's Choice don't really have those capabilities, and vice versa."
The Heritage Bank CEO gave the example of Heritage offering both business/commercial finance, whereas People's Choice largely focuses on its consumer portfolio.
"Likewise, our broker business is different," he continued.
"We've been in the broker market a long time, over 21 years, but People's Choice are relative newcomers to the broker market; they have really concentrated their efforts more in Victoria than the other states where they have representation (New South Wales and South Australia, their home state). 
"So, we see that, as a combined and new entity, the broker market is going to be integral to us. The intention is that the strategy will be a full distribution model – both consumer and business finance – and it will be omni-channel too: broker, branch and digital...
"Although we will have 90 branches, we will be opening up to the broker market with a new, national brand, so I would expect that flow to start increasing.
"The offering is going to be really exciting because we will be able to get that national proposition with a national brand, a national bank. 
"So, when brokers are advising their clients, we will be positioning ourselves as a viable national alternative to the majors," he said.
Mr Lock concluded: "In the meantime, we still have our [two] banks to run, and obviously we've still got a process to go through, so it's business as usual for us. That means continuing to make sure that we're responsive and competitive and support our broker network.
"And if we're successful with this proposal, and integrate, then that investment in brokers is only going to increase as we ramp up our offering to make sure that it goes into geographies that People's Choice have traditionally operated in."
People power: The changing face of customer-owned lenders
The Heritage Bank CEO's comments echo those made by the CEO of Newcastle Permanent, Bernadette Inglis, earlier this month following the announcement of its proposed merger with Greater Bank. 
On Tuesday (3 August), Greater Bank and Newcastle Permanent announced that they had signed a memorandum of understanding (MoU) to explore merging the two NSW-based organisations.
The combined entity would collectively have $19.8 billion in total assets and a combined customer base of approximately 600,000 customers.
However, it is intended that the two brands would be "preserved", with both Newcastle Permanent and Greater Bank continuing as "individual brand identities".
Speaking to The Adviser following the announcement, the Newcastle Permanent CEO told The Adviser that the lender's relationship with the broker channel would continue.
"Should the merger go forward, then Newcastle Permanent would continue – in that brand – to have a vibrant relationship with brokers," Ms Inglis said.
"As we think about the future strategy of the organisation, which we will do over time, we will absolutely look at Greater Bank's [mortgage distribution] and how both brands operate across different channels for customers: direct and broker. At this point in time, though, I can say absolutely nothing changes in our relationship with the broker community."
The mutuals have undergone a huge amount of change in the past year, with lenders merging, new tech being released, and brokers highly rating their experiences with them.
In fact, the number of mutual ADIs almost halved between 2010 and 2020, from 116 to 64.
Among the mergers in the last year alone were:
 Firefighters Credit Co-operative + Firefighters Mutual Bank

 IMB Bank + Hunter United

 Lysaght Credit Union + Horizon Bank

 Pulse Credit Union Ltd + Teachers Mutual Bank Ltd
More mergers are also expected, with Macquarie Credit Union and Orange Credit Union now exploring the possibility of merging the two longstanding member-owned banking organisations based in the Dubbo and Orange regions too.
Find out more about the changing face of mutual banks and mergers in the customer-owned lending sector in the August edition of The Adviser magazine, out now!
[Related: Bank CEO pledges to maintain broker offering following merger]