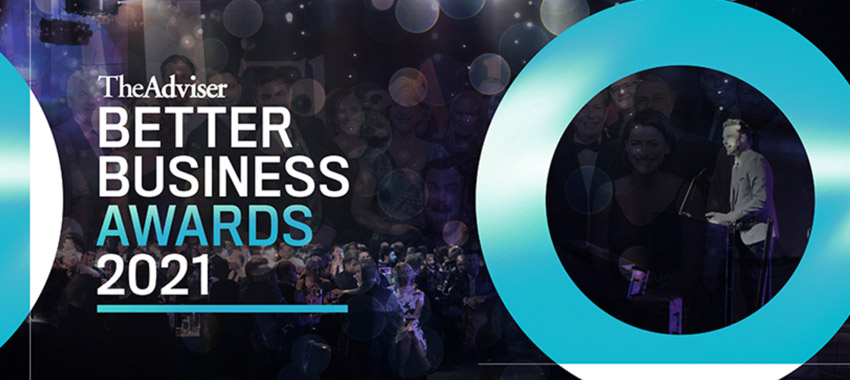 The leading brokers in South Australia and the Northern Territory have been crowned at the Better Business Awards in Adelaide, run in partnership with NAB.
Following the Better Business Summit 2021, hosted in partnership with principal partner NAB, the SA/NT Better Business Awards was held at the Adelaide Convention Centre last night (17 June), bringing together more than 300 leading players from the third-party space.
During the course of the evening, the top brokers, business development managers (BDMs) and loan administrators from across the two states were celebrated for their hard work and dedication to supporting their clients during the COVID-19 pandemic.
Finance broker Jason Boccaccio took home two awards on the evening, being named Best Finance Broker and – as the highest-scored individual broker winner – the overall winner of Broker of the Year SA/NT.
Prospect-based brokerage Rise High Financial Solutions took home a hat-trick of awards last night.
The growing brokerage itself was named SA/NT's Best Customer Service (Office) and also took home the Best Independent Office (more than 5 brokers).
Meanwhile, Kristin Tunbridge was named the Editor's Choice winner last night, in recognition of her emphasis on education and financial literacy, and strong post-settlement customer service.
Smartline broker Cathy Anderson was named the Best Residential Broker 2021, with judges particularly noting her year-on-year growth and dedication to her customers.
Sofie Chapman from Sofie Chapman Mortgage & Finance was named as the broker with Best Customer Service (Individual), with judges also calling out her heavy emphasis on professional excellence and enhancing financial literacy of customers.
Meanwhile, Mount Barker-based broker Aaron Vogt, director at Preferred Finance, was named SA/NT's Best Regional Broker, with judges noting his office's growth and commitment to creating strong community ties. 
Similarly, Northern Territory-based brokerage Aussie Palmerston, headed up by Janine Ashmore, was named SA/NT's Best Regional Office, with the judging panel congratulating her for adapting well to tough times and supporting others in the industry.
This year, the Mentor of the Year award went to Dominic Trimboli, founder and managing director of Refinancer, in recognition of his work understanding the importance of helping people on professional and personal levels.
Keylend broker Benjamin Adih was named as the SA/NT's Rising Star this year, with judges noting his solid work and strong diversity initiatives, too.
Meanwhile, Pallavi (Avi) Laroia from Thebarton-based brokerage Excel Mortgages was recognised as the Best Newcomer in SA/NT.
Crown Money SA, headed up by Craig Parry, was celebrated as being the Best Independent Office (5 brokers or less) this year.
BDMs, lenders and loan administrators celebrated
As well as highlighting the achievements of brokers, the Better Business Awards SA/NT also commended business development managers (BDMs) and loan administrators for all they do behind the scenes to help their broker partners.
Mario Catalano from Loan Market Daw Park took home the award for Best Loan Administrator for the second year in a row.
In the BDM categories, Maria-Ceres Parreno (formerly of Bankwest and now of Macquarie Bank) was named the Best Lender BDM (Bank) for her work in supporting brokers.
Scott Hills at HomeStart Finance won the same award in the non-bank category.
In the Best Aggregator BDM award, Liam Sutcliffe of asset finance platform and aggregator Nodifi took home the award on the night for his role in supporting brokers in writing finance deals.
The full list of SA/NT's Better Business Awards winners is available now. 
Congratulations to all the winners and finalists! 
Better Business Summit 2021
The Better Business Awards ceremony follows on from the Better Business Summit, which continues on to Sydney and Melbourne.
Themed 'Better Connected', over the course of the conference, brokers hear inspiring stories of resilience and fortitude – with keynote speakers Saroo Brierley telling his incredible and moving story of reconnecting with his biological family in India (on which the movie Lion is based), and Thankyou founder Daniel Flynn demonstrating how perseverance and passion can effect change and turn the business-as-usual model on its head.
As well as providing inspirational and thought-leadership content, the summit is packed with professional development content.
The Adviser team unveils exclusive findings from the Consumer Access to Mortgages Report session to showcase what borrowers want from the mortgage experience and how brokers can help achieve it.
Editor Annie Kane also interviews broker referral partners (estate agents, buyers agents and accountants) to learn the key trends they're seeing in the home buying journey, and what they most want from their brokers to maximise strategic partnerships – and catches up with a local elite broker to uncover how they got to where they are now, their tips for success and what they think of the current market.
Given that brokers are busier than ever at the moment, business coach Stewart Bell, founder of Audere Coaching & Consulting, delves into how brokers can master their workflow, capacity and energy in three key areas, giving brokers the best chance of staying out of the admin and being front-and-centre with clients.
The final session of the day hears from performance and wellness coaches as they unpack techniques to help brokers connect with their wellbeing so that they can ensure they can outperform competition, engage their intuition, and detox their day for improved work/life balance and increased professional performance.
The Better Business Summit 2021 is a not-to-be-missed event and tickets are still available for the next events, visiting:
Sydney (24 June)

Melbourne (14 July)
Make sure you don't miss out by securing your place now! Tickets can be purchased here.
[Related: WA's best brokers crowned at Better Business Awards 2021]