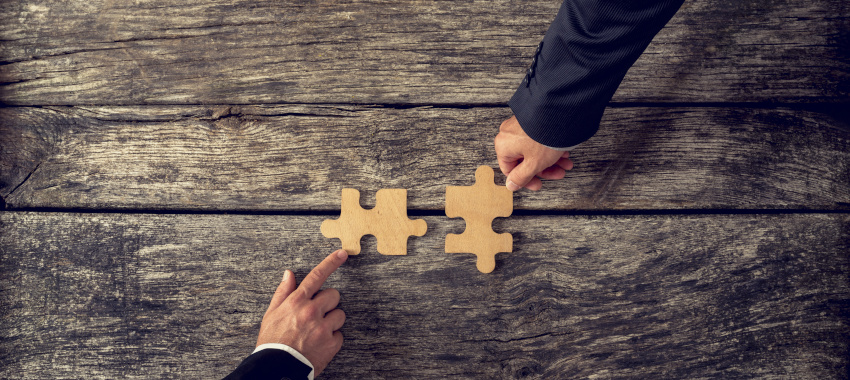 The three aggregators have officially joined Loan Market Group today, following the completion of their sale from NAB.
The Loan Market Group deal to acquire 100 per cent of the three broker aggregation businesses (Choice Aggregation Services, FAST and PLAN Australia) from National Australia Bank (NAB) has officially finalised.
Last Friday (26 February) was the last day of the three groups operating under NAB, with today (1 March) marking the first working day in which the three aggregators are part of the newly expanded Loan Market Group.
The four aggregation brands will continue to operate under their own brand names and under the stewardship of their existing leaders, Sam White (Loan Market), Stephen Moore (Choice), Brendan Wright (FAST) and Anja Pannek (PLAN). 
The existing broker-facing platforms, MyCRM and Podium, will continue to both operate separately with no immediate change.
Under the acquisition, business owners can shift between business models suited to them.
The purchase of the three networks from NAB makes Loan Market one of the largest aggregators in Australia, with over 5,000 mortgage brokers.
It also has operations in New Zealand, after having purchased New Zealand wholesale mortgage aggregation business Allied Kiwi in 2012 (to form New Zealand Financial Services Group), and Kepa Aggregation in 2020. 
'Options for every broker'
Speaking after the deal settled, Loan Market executive chairman Sam White commented: "As of today, a larger portion of mortgage brokers are working in the marketplace with no ownership affiliations with banks, and we believe that is a great result for customers.
"Being 100 per cent family-owned – not owned by a bank – resonates with Australians particularly in a post-BID world. We see this with customers voting with their feet, with broker market share continuing to climb."  
Mr White added that the acquisition offered the incoming broker networks certainty and the greater industry more choice.
"In an uncertain world, our brokers can count on Loan Market Group for a stable hand and business to partner with. We've been in broking for 27 years, and my family in the property and finance service industry for over 119 years. We're not going anywhere.
"From today, Loan Market Group operates as the leading retail finance aggregator and the leading wholesale finance aggregator. We have options for every broker, every speciality and every budget. We are going to continue to refine and improve those offering to brokers."
Mr White added that the "scale of the purchase" would enable Loan Market Group to "further invest in technology, innovation and compliance solutions to make it easier for our brokers to deliver an outstanding customer experience".
The CEOs of Choice, FAST and PLAN all welcomed the new ownership and looked forward to the future direction of the group.
Stephen Moore, CEO of Choice, said: "It will prove to be the best of both worlds for Choice members.
"All the Choice team are continuing, which means the same great service and support and an ongoing focus on helping brokers build successful businesses.
"It does also mean we will now be able to operate at a faster pace, which means being even more responsive to broker needs."
Meanwhile, FAST CEO Brendan Wright said: "Our brokers will have access to unrivalled resources, enabling us to elevate a clearly differentiated value proposition for finance broking businesses in a rapidly evolving financial services landscape, backed by a well-established network of leaders and support teams as part of the Loan Market Group, all with a wealth of experience across our dynamic sector."
Similarly, Anja Pannek, CEO of PLAN Australia, stated that she was "incredibly excited" that the group's "voice as an advocate for our industry, our members and their customers will be strengthened".
"Partnering with our members to grow their businesses remains our core focus at PLAN Australia and something I look forward to enhancing even further into the future," she said.
Looking to the future, the Loan White executive chairman concluded: "We deeply believe in the mortgage broker sector and the value our industry brings to Australians, and Loan Market Group will continue to invest in it."
"Loan Market Group is on a mission to be the best aggregator in the world. We're the home for every good broker who is committed to delivering the best customer outcomes. We're the voice for brokers. Amplifying 5,000 brokers to regulators, politicians and lenders." 
Loan Market Group is part of the 119-year-old White Family Group, which includes major real estate company Ray White.
The Loan Market/NAB-owned aggregator purchase agreement is not the only deal that is set to change the structure of aggregation groups this year.
The process is under way to create the largest merged aggregation entity in broking via the proposed $120-million merger between AFG and Connective, despite some delays. Once finalised, the combined group would see ASX-listed aggregation company AFG acquire the assets and liabilities of the Connective Group to create a significant national mortgage distribution network, with more than 6,575 brokers.
[Related: What the Loan Market/NABregators deal means for brokers]