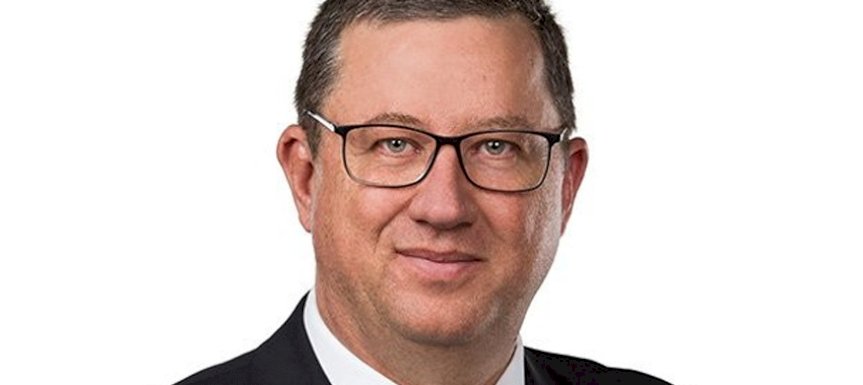 The MFAA has said that it is engaging with lenders to address the "differential between the turnaround in the branches and the turnaround in the broker channel".
The CEO of the Mortgage & Finance Association of Australia (MFAA), Mike Felton, has acknowledged that there is "clearly a problem" with turnaround time differentials between the direct and third-party channels, but added that the lenders have suggested that they are keen to rectify the imbalance.
In a video update to members, Mr Felton noted the many concerns being voiced by distressed brokers surrounding the ongoing delays in service level agreements and turnaround times, and acknowledged the problems with channel conflict.
He said: "While it's understandable that, at times, blowouts will occur in processing times (when you get a surge in volume or certain circumstances), I think the bigger issue here, from my perspective, is the differential between the turnaround in the branches and the turnaround in broker channel. 
"That makes it hard, at times, for our channel to compete, and indeed can pose a serious threat to industry."
He continued: "When you hear about turnarounds of three to five days in branch and yet in broker [channel] of 10, 15, 20, 25 days – so differentials of five, 10, 15, 20 days – clearly, there is a problem.
"When you hear of brokers sitting for three and a half hours on a priority helpline to try and get some idea of what the issue is, without being answered, again this issue creates a poor outcome and experience for the customer, which is really a poor reflection on all involved."
He explained: "It's trying for the broker. It consumes resources for the aggregator, the lender, and indeed the associations, as we collaborate to try and assist you in resolving [them]. It's obviously exceptionally difficult for BDMs and the credit teams that have got masses of incoming traffic in addition to the application pipeline, and they're trying to deal with it.
"So, clearly [this is] an issue that affects all of us, and we all need to be part of the solution, a long-term solution going forward."
Contributing factors to the issue
Mr Felton said that while there were a range of factors contributing to longer turnaround times in general (including resource constraints resulting from a "perfect storm" of strong flows, COVID-19, changes to responsible lending, the "forensic audit" of applications since the royal commission, and cash back offers) he added that "it doesn't explain 10 or 15 or 20 days in terms of differential between branch and broker".
The MFAA CEO said the association had been actively engaging in "extensive discussions" with lenders about the issue, stating that some lenders have suggested that rework from broker applications was "a very significant factor" to longer turnarounds, while "some say that there's reluctance of brokers to consider supporting other lenders".
However, Mr Felton said that he was "convinced" that channel conflict was "alive and well".
"[I]t does seem evident that, at a time when resources are tight and volumes flowing, it does appear that broker channel SLAs blow out and yet branch seems to remain fairly stable."
What the majors are doing about it
Noting that not all lenders are equally affected, Mr Felton said that the association was discussing the turnaround issues with lenders, aggregators and banking associations – in the hopes of rectifying them.
"We've had extensive discussions. There's been strong acknowledgement of the problem, and it is a key focus... and [there is] a definite willingness to discuss," he said.
The MFAA said that all four major banks had acknowledged the problem and expressed "a genuine and absolute concern" about the problem "and are working hard to resolve [it]".
"[A]ll four of the majors expressed to me that their intent is to get alignment in processing times between first and third-party channels," he said. 
"Now that's a major acknowledgement, which I found exceptionally encouraging and is very important and fundamental to [the] broker channel's ability to compete, going forward."
Mr Felton added that the majors said they were hoping to rectify the channel imbalance through a range of steps, including:
"additional resources";

"better capacity planning" when extending cashback deals that create a surge of flows (particularly from broker channel);

process changes and "greater standardisation of processes across first and third party" to improve efficiency;

productivity improvements; and

better communication.
Mr Felton further suggested that the proposed changes to responsible lending and the recommendations of the Australian Competition and Consumer Commission's (ACCC) Home Loan Pricing Inquiry would help improve the speed in which mortgages are approved.
"While they are doing a considerable amount, they did say that this is not something that will be rectified overnight. It will take time. But as long as it's consistent, and we are seeing those improvements, then it would be very encouraging," he said.
"But this is a problem that affects all of us, so we all need to be part of the solution."
Mr Felton stated that the MFAA "will continue to monitor this going forward" and will "be vigilant and keep this as a top priority".
He suggested that should there be a lack of improvement or further deterioration, then the association's concerns over the impact on the channel's ability to compete would be raised "at the highest level with the ACCC, Treasury and government" given that "any vulnerability the broker channel faces, creates a vulnerability to competition in general in the home loan market".