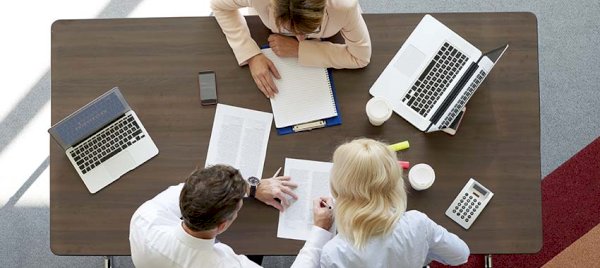 With the best interests duty, responsible lending changes and a swathe of incoming disruption, brokers will need to be ready for challenges ahead as the role of brokers will be pivotal, says Pepper CEO Mario Rehayem.
Speaking on the Mortgage Business Uncut podcast, Pepper Money Australia CEO Mario Rehayem said the upcoming challenges that brokers will face in 2021 mean that they need to focus on the crucial role they have in the ecosystem.
Mr Rehayem added that he doesn't want brokers to end up being "a product selector", as some regulation may force them to do so.
"I'm a big advocate for mortgage brokers; the role a broker plays is pivotal and an imperative part of our lending ecosystem. It gives the opportunity for customers to go to someone they can trust and that they can rely on and assist them in bridging the gap in that financial literacy gap," Mr Rehayem said.
"That is the role the brokers play. We don't want brokers to be just a product selector, and that is what some regulation will force them to do so and that is not what brokers are about."
He added: "When you talk to the brokers, they love the interaction with customers, to help them build an investment portfolio and buy their first home, most importantly they love the human connection part of it."
Mr Rehayem said brokers should make sure that the "human" element of broking is key in 2021.
"Now, that doesn't mean we can't put the human piece and wrap that up with technology and make it more streamlined and efficient, of course, that is how we move and evolve over time," he said.
Mr Rehayem said he expects technology and regulation to remain key themes for the broking industry in 2021, but added that the basics of broking shouldn't be ignored.
"Ten years ago, I presented a Pepper Insights Roadshow on the do's and don'ts of what brokers need to be mindful of. One of the biggest things was making sure that whatever conversation we have with the customer is recorded with consent," he said.
"The reason behind that is it is good practice and importantly gives opportunity to understand the customer's needs, and it also gives the opportunity to prepare a proper recommendation statement to the customer.
"Now, fast forward 10 years and we talk about BID and a number of obligations and responsibilities brokers have... it all comes back down to that – documentation, communication and clarity."
The Pepper CEO continued: "It pains me that processes so simple can be pushed into the wider remit today, which is the whole problem where ASIC is coming so hard on many people. Regulation is getting changed every two minutes to fix small gaps in certain small areas where it is a process issue and not a regulation issue."
Mr Rehayem suggested that while overregulation may be an issue, its end goal was to be welcomed.
"The process has been going off track but... you need to treat everything with care, from a loan submission or meeting, with the same process.  It may be painful in certain areas, but you need to run that process. Because what protects the customer protects the broker," he said.
"When the broker has done wrong by the customer, the thing you have to come back on is not your PI insurance. It's the notes, the discussion you took that the customer signed.
"If you recorded that and followed the process, then there is nothing you need to worry about."
He concluded: "What the industry doesn't like, what the regulator doesn't like is pre-populated processes, statements, ticking boxes and making it fast... The dilemma is customers love the speed of service, they are looking for convenience.
"But I question this because when you sit the customer down and they see you are going out of your way to make them more aware before they signed, there is no one that wouldn't appreciate that."
Mr Rehayem said: "It's the human part they love, and that is another simple thing I recommend brokers can focus and be mindful on amid all those major regulatory changes coming next year."