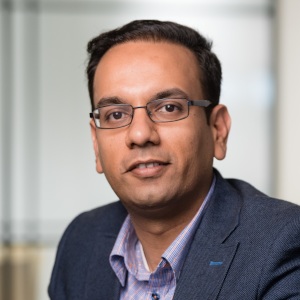 For a sector that relies so heavily on the kind of repetitive work artificial intelligence was built for, the mortgage broking industry has been a shockingly slow adopter of AI, says Effi CEO Mandeep Sodhi.
Perhaps this is because many in the industry still see it as a threat rather than an aid.
You're out of free articles for this month
Deloitte's 2020 Australian Mortgage report found that almost half of respondents considered robo-advice and AI to be a major challenge to brokers.
This distrust of AI is robbing the mortgage broking industry of a valuable tool. It's an attitude that needs to change fast if the valuable service brokers provide is to remain relevant. 
In fact, mortgage broking is perfect positioned for benefit hugely from AI. No matter how smart artificial intelligence becomes, it will never be able to replace the kind of valuable human-to-human interaction and understanding a mortgage broker can provide, but what it can do is take on the repetitive grunt work that saps time and energy from those interactions. This means more time can be taken getting to know a client really well, enabling a broker to understand their need intricately so they can provide the best possible service for that client.
AI can also streamline and automate processes that take up client's time like filling in numerous and repetitive forms and waiting on phone calls to scheduled meetings. This means that clients have more time to convey their needs to their broker and to get to know them. 
The end result is a closer, more valuable relationship between brokers and clients. Developing this kind of relationship that means clients are comfortable picking up the phone to ask their broker questions or seek further advice and the broker has the time to answer them thoughtfully and thoroughly. 
AI can also help scale a business to the next level. According to recent data from marketing website Invespcro, 80 per cent of marketing automation users saw an increase in the number of leads using marketing automation software, and 77 per cent had an increase in conversions.
Email automation, in particular, can make a huge difference to the reach and scale of a mail-out, allowing businesses to categorise their customers so they receive information that is relevant and tailored to them.
Automation services like smart lead scoring and engagement tagging can ensure the most engaged leads to communicate with and reduce the number of emails sent to the wrong demographic. 
The aim of AI in the broking sector is to enhance the experience of the client. More relevant communication, streamlined processes, fewer time-consuming forms and emails backward and forward mean a better experience for the client. It can help position the broker as a critical support layer for a client – one that adds calm and confidence, reducing stress rather than adding to it with piles of repetitious forms and emails back and forth. 
Once established, that kind of relationship is difficult to rattle and very hard to replicate.
This is the kind of relationship that can't be replicated by machines, but it can be enabled by them.