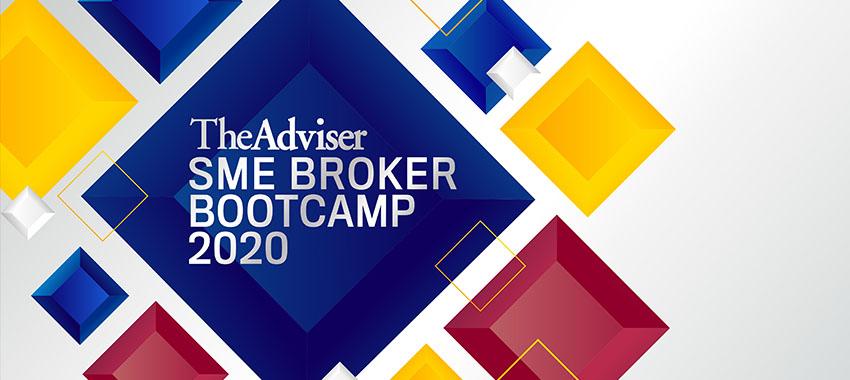 The SME Broker Bootcamp 2020, taking place as a virtual, live-streamed event this year, is now open for registrations.
The Adviser's sixth annual SME Broker Bootcamp is a free event outlining how brokers can be servicing their client's needs outside of residential lending.
Held digitally over the course of two mornings on 1-2 December, the SME Broker Bootcamp aims to equip brokers with the tools and knowledge to tap into lending for small and medium-sized businesses.
Led by finance executive, business coach and educator Stuart Donaldson, the bootcamp will teach brokers exactly how to understand cash flow so that they can help their clients overcome finance challenges and identify appropriate solutions.
With a trifecta of COVID-19 restrictions, government stimulus running off and the holiday season fast approaching, SMEs urgently need guidance on the right commercial finance solutions to help them survive and thrive. Now is the time to ensure that you are well versed in how you can support these clients and navigate the lender products that can help you do that.
Over the course of the two morning workshops, brokers will learn the impact the coronavirus has had on SMEs and how to understand what shape the recovery is taking to ensure SMEs are adequately prepared.
The event will also outline what support and schemes are available to SMEs, and how brokers can write these products for their clients, all while working through a blueprint of how to position proposals with lenders by hearing real-life case studies of how brokers secured appropriate funding facilities for their clients.
Looking forward, the SME Broker Bootcamp will also lift the veil on SME financials, identify the one-percenters that significantly boost profitability, and how brokers can leverage this knowledge and expertise to ensure that they are the trusted adviser of choice for their SME client.
Working through real-world case studies, Mr Donaldson will explore the primary drivers and consumers of cash in business and what impact this can have on growth and profitability and identify actions that could improve cash flow.
The free, live-stream event has limited spaces, so make sure you reserve your spot now. 
You can register for the virtual SME Broker Bootcamp 2020 here.
[Related: Majors, GetCapital appointed to SME Guarantee Scheme panel]