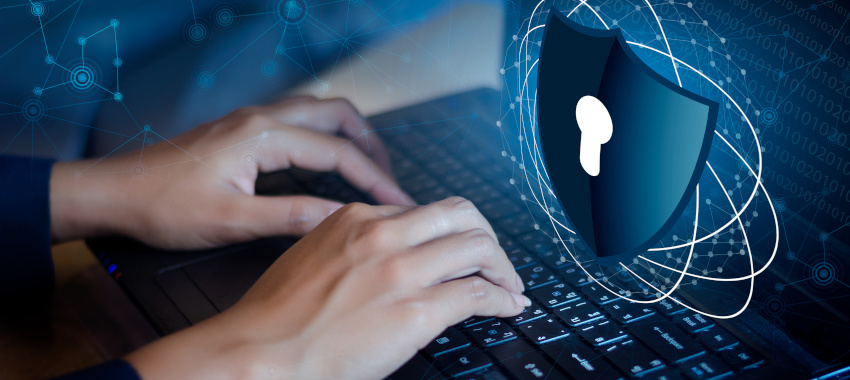 The ACCC has launched a consultation into proposed changes to the Consumer Data Right, which would enable "trusted advisors", including mortgage brokers, to receive CDR data in certain instances.
The Australian Competition and Consumer Commission (ACCC) has launched a consultation on expanding the rules of the Consumer Data Right (CDR) to enable more financial services professionals, such as brokers, to receive consumer data with consumer consent.
Currently, the rules do not permit the disclosure of CDR data by an accredited data recipient (ADR), such as a bank, to other parties that the consumer may wish to share their CDR data with (such as mortgage brokers).
Indeed, in its initial format, the CDR rules outline strict parameters by which consumer data can be shared – largely due to concerns with risk. 
Following consultation with industry, the ACCC noted that it was "critical" that a broad range of recipients were able to engage in the Consumer Data Right scheme for it to " achieve the competition and innovation objectives of the regime, and for the CDR to support Australia's digital economy".
As such, the commission is now consulting on potential changes that may enable players to have restricted access to data, with consumer consent, and how it could be achieved while reducing risk.
Outlining that the CDR "offers an opportunity for consumers to share their data in an efficient, secure and cost-effective way," the ACCC acknowledged that its current format does not allow for consumers to share their data to professional service providers that are affiliated in a transaction.
One aspect of the consultation is to therefore enable authorised data recipients to share consumer data with a consumer's "trusted advisor".
According to the consultation, a "trusted advisor" includes:
mortgage brokers;

accountants;

lawyers;

tax agents;

BAS agents;

financial advisers; and

financial counsellors.
"Consumers routinely share their banking data with members of these professionals, and we consider there will be consumer benefit in allowing this to occur via the CDR," the ACCC said.
Speaking to The Adviser, a spokesperson for the ACCC added: "[W]e are consulting on a proposal to allow those trusted professional advisors to receive consumer data with consumer consent, without the need for those advisors to become accredited data recipients. They are at the end of the data flow, not in the middle. 
"We don't refer to those advisors as intermediaries because they don't pass on the data to others, though they would be expected to use the consumer's data to provide a range of services such as accounting or financial advice."
However, under the proposed rules, an ADR (such as a lender) would not be required to disclose CDR data to non-accredited persons.
"Therefore, disclosures to non-accredited persons will only occur where an ADR wishes to offer this functionality to consumers," the consultation document reads.
If an ADR offers this functionality, the proposed rules require the ADR to ask for the consumer's consent to disclose their CDR data to the non-accredited person separately from the initial consent to collect and use their CDR data. 
"The intent of these rules is to allow consumers the choice and flexibility to consent to an ADR disclosing their CDR data to their professional advisor so they can receive professional services in a manner that is convenient and secure, and avoid situations where the consumer may otherwise need to handle their data or share their credentials to provide access to their trusted professional," the consultation document reads.
Notably, the ACCC outlines that the ADR would not be precluded from charging a fee for this service. 
The ACCC states: "We anticipate that disclosures of this kind are likely to occur in the context of an established commercial relationship between the ADR and the non-accredited person. For example, an accountant may recommend services of a particular ADR, or the ADR may identify accountants the consumer may use and transfer their CDR data to. 
"This context provides incentives for ensuring good consumer experience and trust and to mitigate the risk of reputational damage arising from unauthorised disclosure of data."
In conclusion, the ACCC notes that there may be occasions where a consumer would want to share CDR data with a trusted advisor and not receive a good or service from the ADR (such as a lender) other than the secure collection, management and disclosure of their data. 
As such, the ACCC is seeking stakeholder feedback on how the rules could facilitate disclosures to trusted advisors in such circumstances without "unintended consequences".
Submissions to the consultation on proposed changes to the CDR Rules are open until close of business on Thursday 29 October 2020.
Earlier this week, the commission announced that it had adopted a new rule to enable accredited data recipients to act as intermediaries to collect data on behalf of other accredited data recipients, following industry consultation.  
"This will make it easier and more efficient for smaller data recipients to participate in the consumer data right," a spokesperson for the ACCC told The Adviser.
[Related: ACCC consults on new intermediary CDR rules]