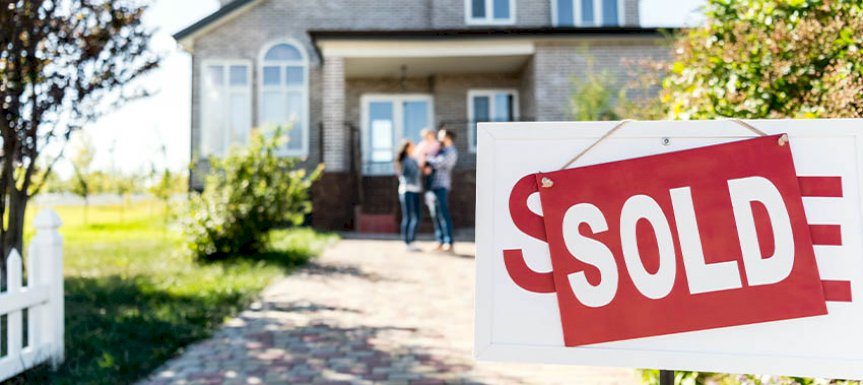 The third-party channel originated the lion's share of FHLDS placements during the first phase of the program, new NHFIC data has revealed.
The National Housing Finance and Investment Corporation (NHFIC) has published its inaugural First Home Loan Deposit Scheme Trends & Insights report, which contains key findings from the first phase of the program – the six months to 30 June 2020.
The analysis has revealed that mortgage brokers originated the largest share of First Home Loan Deposit Scheme (FHLDS) placements (48 per cent*) over the first six months of the scheme, followed by bank branches (38.4 per cent), mobile lenders (10.4 per cent) and "other" channels (5.1 per cent).
When excluding the month of January – in which FHLDS placements were only originated via the major bank's proprietary network – the share of broker-originated FHLDS loans increases to 53.4 per cent.
On a state-by-state basis, Western Australia-based applicants were most likely to secure an FHLDS-backed home loan through a mortgage broker (62 per cent).
Minister for Housing and Assistant Treasurer Michael Sukkar recently acknowledged the role mortgage brokers have played in facilitating FHLDS transactions.   
"We really wanted to make sure that the broker network, to the greatest extent possible, was accommodated in this process," he said.
"There's no doubt that the banks were very keen to bring as much of it in-house as they possibly can and use it as an opportunity to try and re-engage face-to-face with those customers, [but] I suspect COVID has made that a lot more difficult, but I suppose it's made it more difficult for everybody."
He added: "I'd like [broker share] a touch higher, but there's an element of banks trying to do a little bit in-house, particularly with these sorts of bespoke programs."
The NHFIC figures follow the release of the latest market share research, commissioned by the Mortgage & Finance Association of Australia (MFAA), which revealed that, in the broader market, the share of broker-originated loans increased to an annual high of 56 per cent in the three months to 30 June 2020.
FHLDS breakdown
The NHFIC analysis also revealed that, on average, FHLDS participants without alternative financial means (i.e. those who would have otherwise required a 20 per cent deposit to purchase a home) advanced their home ownership goals by four years.
Of the 10,000 FHLDS participants – representing one in eight FHBs over the period – almost 70 per cent purchased a detached house, roughly 25 per cent purchased an apartment and 5 per cent purchased a townhouse.
However, the median purchase price for apartments ($475,000) exceeded houses ($385,000), with the vast majority (82.6 per cent) of apartment purchases in the major capitals, compared with 54.1 per cent of houses.
In total, 62.3 per cent of FHLDS participants purchased a home in a major capital, while 37.7 per cent purchased a property in a regional location.
According to the NHFIC, on average, more than half of all homes purchased in capital cities were between 15 and 30 kilometres from the central business district, with couples more likely to purchase a property further away from the capital.
FHBs moved an average of 7.6 kilometres from their existing residence, with Victorian FHBs moving the greatest distance (10.4 kilometres).
Half of all FHLDS placements were issued to single applicants with a taxable income of $60,000 to $80,000, with most couple applicants on a taxable income of between $90,000 to $125,000.
Key workers (emergency services professionals, teachers etc) represented 18 per cent of all FHLDS placements (1,800), with teachers the largest cohort (37 percent), followed by nurses (25 per cent).
As of 30 June, approximately 54 per cent of all scheme placements have settled, 13.4 per cent had signed contracts to purchase a home, and 32 per cent had been pre-approved and were looking to buy a property.
Commenting on the findings, NHFIC CEO Nathan Dal Bon said: "Demand for the scheme in the six months to 30 June continued despite the onset of the COVID-19 pandemic.  
"First-time buyers across age and income spectrums around the country accessed the scheme, and we saw strong interest from buyers in outer metropolitan and regional areas."
The NHFIC is set to provide an annual update on the operation of the scheme following the end of each financial year.
*This figure was changed from 46.1 per cent to 48 per cent in 2021, once the guarantees from FY20 but issued post 30 June 2020 were accounted for.