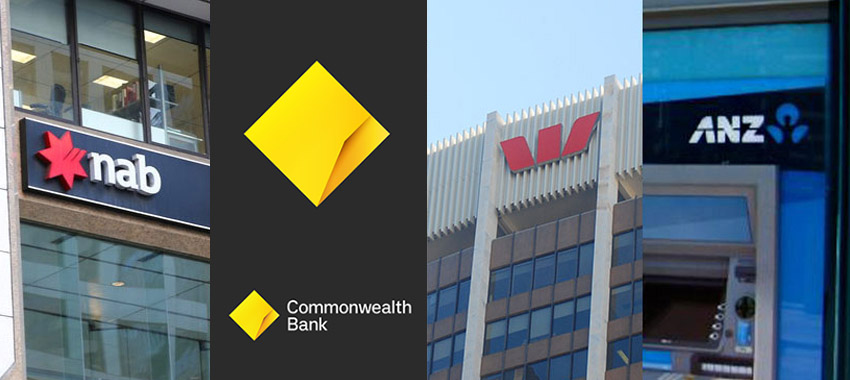 Following the Reserve Bank of Australia's decision to increase the cash rate by its greatest amount in over 20 years, several lenders have already begun hiking mortgage rates.
On Tuesday (7 June), the Reserve Bank of Australia (RBA) announced that it was increasing the cash rate by 50 bps, taking it from 0.35 per cent to 0.85 per cent.
The move marked the largest increase to the rate in 22 years, since the RBA raised by 50 bps in February 2000.
It also followed on from the 25-bp increase in May, when the RBA lifted the rate for the first time in more than a decade, up from its historic low of 0.1 per cent.
Several lenders – including all four majors – have now announced that they will be passing on the rate increase to variable-rate mortgagors later this month.
ANZ, CBA and NAB to lift rates from 17 June
Australia and New Zealand Banking Group (ANZ), the Commonwealth Bank of Australia (CBA) and National Australia Bank (NAB) have all announced that they will be passing on the full increase to variable-rate borrowers from next Friday (17 June).
In making its decision, ANZ said it considered various factors including the change in the official cash rate, along with the impact on customers, business performance and competition.
The bank estimated that the change will increase monthly repayments by $115 on an average home loan of $450,000 for an owner-occupier paying principal and interest.
ANZ's group executive Australia retail, Maile Carnegie, said: "We know rate changes affect customers differently and some may be looking for support as they reorganise their household budgets, particularly if they haven't experienced many rate increases before. 
"ANZ is here to help and for customers seeking more information about how to manage their finances, we have a number of ways to support them, including a free home loan check-in that can help them reorganise their loan so it continues to meet their needs. 
"Many of our customers remain in good financial condition to manage rate rises with about 70 per cent ahead on repayments. A large number of them have built up buffers after not changing their repayments when rates reduced over several years."
ANZ said it was also "reviewing its current savings rates", but would offer a new rate for its 11-month Advance Notice term deposit of 2.25 per cent p.a. from Monday (13 June 2022) to "help customers with their savings goals".
The bank's economists have said they believe the RBA will raise rates by 25 bps in July, 50 bps in August, with two more increases after that.
Meanwhile, CBA's new standard variable reference rates will therefore be as follows:
Owner Occupier Principal and Interest Standard Variable Rate home loans

 

will

 

increase by 0.50 per cent per annum (p.a.) to 5.30 per cent p.a.
Investor Principal and Interest Standard Variable Rate home loans

 

will

 

increase by 0.50 per cent p.a. to 5.88 per cent p.a.
Owner Occupier Interest Only Standard Variable Rate home loans

 

will

 

increase by 0.50 per cent p.a. to 5.79 per cent p.a.
Investor Interest Only Standard Variable Rate home loans

 

will

 

increase by 0.50 per cent p.a. to 6.14 per cent p.a.
CBA's group executive, retail banking, Angus Sullivan said: "We are here to support Australian households who may be concerned about their home loan repayments. We encourage customers to contact us to discuss the options available to them including ensuring offset accounts are set up and linked to their eligible home or investment loan."
The bank said it would also increase the bonus interest rate for select savings products by the same amount from next Friday (17 June), too. p.a.
The GoalSaver bonus interest rate will increase to 0.75 per cent p.a while the Youthsaver bonus interest rate will increase to 0.95 per cent p.a.
The bank will also be extending the availability of its 18-month Term Deposit special offer of 2.25 per cent p.a.
Mr Sullivan commented: "It has been a challenging time for many savers who have experienced a long period of record low interest rates. We hope these changes provide some much needed support for our customers looking to save...
"Along with our increased bonus rates for GoalSaver and Youthsaver, the extension of our 18-month Term Deposit special provides a range of options for our customers to get an increased return on their savings."
Speaking on behalf of NAB, the bank's group executive, personal banking, Rachel Slade, said that the 50-bp increase would see NAB owner-occupier customers paying principal and interest on a 30-year $400,000 Choice package pay an additional $116 a month on their repayments.
"Our decision today reflects the domestic and global environment, including changes to official cash rates," Ms Slade said on Wednesday (8 June).
"We have 930,000 home loan customers and we are here to support them as interest rates rise. The cost of living is also increasing and our message to any of our customers who may be concerned is that we are here to help."
NAB is also offering a special 12-month Term Deposit interest rate of 2.25 per cent to support customers with their savings, with Ms Slade noting that "historic low-interest rates have been difficult for them".
Other savings and deposit interest rates "continue to be under review," it said.
Westpac rates changing from 21 June
Westpac Banking Corporation (Westpac) was the first big four bank to announce that it would be increasing variable rates by 50 bps, doing so on Tuesday evening (7 June).
However, its changes won't take effect until 21 June. 
Westpac consumer and business banking chief executive, Chris de Bruin, commented: "We know a change in interest rates affects every budget differently.  
"Our customers have managed their finances carefully during the pandemic, with many putting more funds aside in their savings and offset accounts. This means the majority of our customers are ahead on mortgage repayments and have a buffer available to help them manage an interest rate increase."
Mr de Bruin added that customers could utilise the bank's "range of tools", such as its online repayment calculator, to help them manage their home loan repayments and "see how adjusting their loan amount, term or interest rate will impact them or help pay off their loan sooner".
The bank highlighted that planning ahead, paying loans more frequently and maximising offset accounts could help variable-rate customers manage repayments. 
He suggested that any customers who need "some extra help or who are in financial difficulty", contact the bank's Customer Assist for personalised support on 1800 067 497 as "soon as possible," to determine a solution.
The bank has also said it will also introduce a term deposit rate of 2.25 per cent per annum for 12 months to "support customers with their savings" from Thursday (9 June).  
Other deposit interest rates "remain under review at this time", Westpac suggested.
National Australia Bank (NAB) had not announced changes to variable rates at the time of writing, however some non-major lenders have begun changing theirs.
MyState Bank changes start from 20 June
Tasmania-based lender MyState Bank has revealed that it will increase its variable rates by 50 bps from 20 June 2022, for both new and existing customers.
MyState Bank's general manager of banking, Huw Bough, commented: "Our home loan customers are also facing the second interest rate rise this year, after 11 years without one.
"Over the past month our customer care teams have been assisting customers with their questions and concerns. We will always advise our customers when interest rates change and let them know what the minimum monthly repayments will be, so they can work that into their budgets.
"We're encouraging our customers to prepare for more interest rate rises in the months to come. Looking at household budgets now will help you manage any future changes.
"As a responsible lender MyState strictly assesses customers' repayment capacity as part of their application, which includes a serviceability buffer above current interest rates."
However, the lender also announced that it would be passing the rate hike onto Bonus Saver account holders too, effective from next Wednesday (15 June).
This increase is to be applied to accounts for new and existing customers, taking the maximum monthly interest paid to 1.6 per cent (once eligibility requirements have been met).
MyState is also increasing interest paid on term deposit accounts by up to 1.85 per cent, taking the new headline rate to 3.00 per cent for a 24-month term.
Mr Bough said the move was "good news for customers".
"This is in addition to increasing a number of term deposit rates for the second month in a row. As a challenger bank we can be more nimble and competitive in our decisions, and we're keen to get this interest rate boost applied to our customers' accounts as soon as we can to help their savings work harder," he said.
[Related: RBA rolls out bumper cash rate rise]