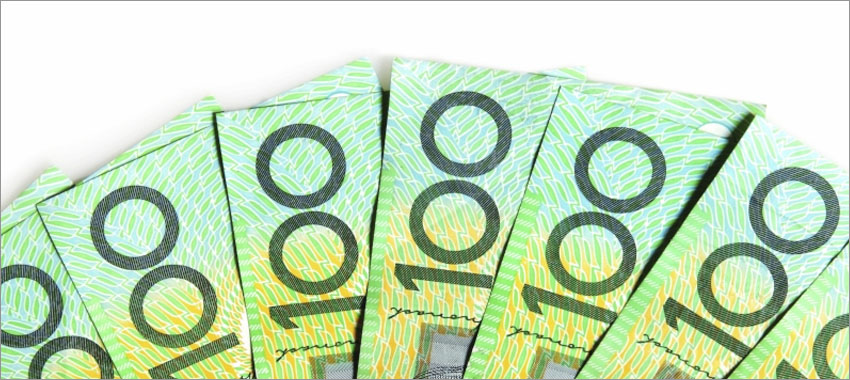 The eligibility for the SME Recovery Loan Scheme has been expanded again to help assist SMEs dealing with the impacts of COVID-19.
More small businesses will be able to access the SME Recovery Loan Scheme after the government announced changes to the eligibility criteria.
Under the original manifestation of the recovery loan scheme, the loans were only open to recipients of the JobKeeper payment between 4 January 2021 and 28 March 2021. This was then extended at the end of March to also cover SMEs impacted by the devastating floods in some areas of NSW and the Queensland border earlier this year.
The federal Treasurer has now announced that the government will remove both of these requirements for SMEs to be eligible under the SME Recovery Loan Scheme, given the ongoing COVID-19 pandemic and associated lockdowns.
As with the existing scheme, SMEs who are dealing with the economic impacts of the coronavirus with a turnover of less than $250 million will be able to access loans of up to $5 million over a term of up to 10 years.
It will still enable SMEs to access loans which are 80 per cent guaranteed by government, which can be used for a broad range of business purposes, including to support investment, or to refinance any pre-existing debt of an eligible borrower, including those from the SME Guarantee Scheme.
Loans can be either unsecured or secured (excluding residential property).
Lenders are allowed to offer borrowers a repayment holiday of up to 24 months.
The loans will be available through participating lenders until 31 December 2021. 
The Treasurer said the Morrison government was providing additional support to small and medium-sized businesses "who continue to deal with the economic impacts of the COVID‑19 crisis".
He added it would enable lenders to continue supporting Australian small businesses when they need it most.
"The SME Recovery Loan Scheme builds on earlier loan schemes introduced during COVID‑19, under which around 74,000 loans totalling around $6.2 billion were written.
"The expansion complements other financial support the Commonwealth is offering to businesses impacted by the current COVID‑19 health restrictions.
"The Morrison government will continue to support small businesses as they seek to rebuild, adapt and create jobs on the other side of this crisis," he concluded.
Lenders welcome expansion
Several lenders on the SME Recovery Loan Scheme have welcomed the announcement, with ANZ's managing director for commercial and private banking, Isaac Rankin, responding: "We are seeing the ongoing impacts of the pandemic continue to hit small and medium business in particular, so we fully support the federal government's expansion of this important scheme.
"This will mean a greater number of affected businesses that are doing it tough can access this support, and ANZ stands ready to help our customers as soon as we have clarity on the expanded scheme's rules," Mr Rankin said.
CBA's group executive business banking, Mike Vacy-Lyle, also commented, saying: "The impacts of the pandemic are widespread and diverse across businesses and industry sectors. Many require access to credit to help them through this period, and the expansion of SMERLS is an excellent initiative to ensure that more businesses will be able to access business lending at low rates and on flexible terms.
"At CBA, we are firmly committed to supporting the SME sector, which is so vital to Australia's economic recovery. We funded more than half of all the loans issued under the first phase of the scheme, and we plan to play a leading role in the expanded SME Recovery Loan Scheme."
Similarly, NAB's group executive business and private bank, Andrew Irvine, stated: "Many small businesses across Australia are continuing to do it tough due to the impact of extended lockdowns and border closures. The SME Recovery Loans are a good option for businesses who need additional capital at this time, and expanding the eligibility criteria is a positive step.
"As Australia's largest business bank, we remain ready to support our customers that need help. We have thousands of bankers around the country ready to help our customers get through this. Our bankers will work with customers to understand their situation and what we can do to support them.
"We encourage everyone out there to get behind their local small businesses. There's no better time to buy local.
"It's promising to see vaccination rates rising across the country. When you're eligible, please get vaccinated; it's clear vaccination is the pathway out of this. Let's all do our part in fighting this virus and unlocking greater freedoms again."
Westpac CEO Peter King likewise welcomed the Wednesday (25 August) announcement, saying: "The SME Recovery Loans help small businesses access funding to keep their businesses going until lockdowns are lifted and the economy gets back on track.
"We know many small businesses are doing it tough, and this important initiative provides further assistance directly to small businesses.
"We encourage any business customers worried about their finances to give us a call so we can work through what help may be available for them."
He added that the bank had "already helped hundreds of small businesses through this difficult time and, where needed, provided access to three-month loan deferrals".