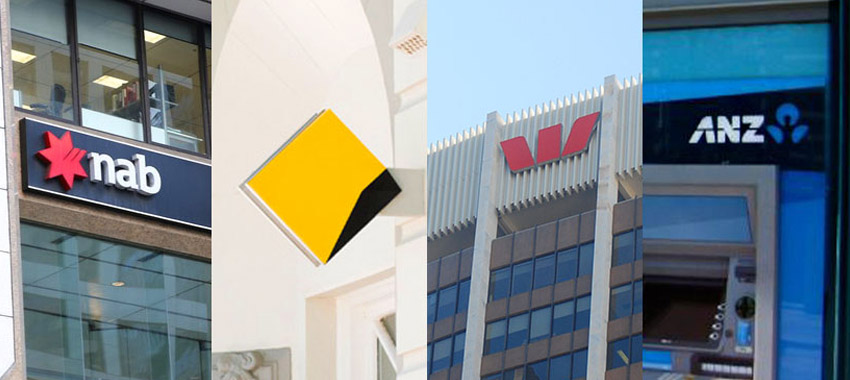 The big four banks have announced the details of their SME Recovery Loan Scheme products, which commenced on 1 April.
The major banks have all released the details of new loan products, available direct and through the broker channel, which form part of the federal government's SME Recovery Loan Scheme.
The scheme, which was announced in March as part of a move to support small businesses that were on JobKeeper to "stand on their own two feet as the economy recovers from COVID-19" or have recently been impacted by the NSW and Queensland flooding.
Under the SME Recovery Loan Scheme, small businesses that were receiving the JobKeeper payment between 4 January 2021 and 28 March 2021 will be eligible to apply for loans of up to $5 million on terms of up to 10 years. Similarly, eligible flood-affected businesses with a turnover of less than $250 million will be able to access the loans regardless of whether they had been on JobKeeper during the quarter.
The government is guaranteeing 80 per cent of the loans and has said that the maximum period that a borrower may take a repayment holiday is 24 months. It is expected that borrowers taking repayment holidays will have interest and fees accrued during the deferral period and capitalised at the end of that period.
ANZ
Australia and New Zealand Bank (ANZ) launched its variable-rate ANZ Business Loan, offering loans of up to $5 million with repayments deferrals for 12 months. Following this initial period, a further deferral period of 12 months may be available. The bank noted that interest would be capitalised into the loan.
Borrowers can also make additional unscheduled repayments at any time.
The loan comes with both secured and unsecured options (excluding residential property) and, where eligible, provide SMEs with the capacity to refinance existing loans (including government guaranteed loans).
The bank hasn't published starting rates, but said that ates may vary based on ANZ's credit criteria or the customer's financial circumstances.
For all eligible ANZ business lending that qualifies for the Government SME Recovery Loan Scheme, the standard ANZ Business Loan Approval Fee and Loan Administration Charge fees have been waived.
CBA
The Commonwealth Bank of Australia (CBA) has said that its variable rate loans will start from 2.6 per cent pa for secured loans and from 2.85 per cent p.a. for secured loans with a repayment holiday from 12 months. Rates on unsecured loans are available with rates from 3.25 per cent pa, or from 3.75 per cent pa with a repayment holiday from 12 months.
CBA's group executive of business banking, Mike Vacy-Lyle, commented: "We're committed to continuing to play a leadership role in Australia's economic recovery. This scheme means businesses have the support they need to get back on their feet. As demonstrated in the previous rounds of government support, CBA plans to play a leading role in mobilising much-needed funding.
"These lower-cost loans will help businesses to invest in assets like equipment and machinery, and will also support longer-term investments that underpin growth and jobs. Businesses will be able to use the scheme to refinance existing loans."
He added that CBA has also recently introduced additional on-the-ground support for flood-impacted communities, stating: "We have approximately 100,000 business customers located in flood-impacted areas that we are working with to support however we can.
"Regardless of individual circumstances, our teams are here and ready to help, and I believe that this SME Recovery Loan Scheme will make a real difference for the longer-term success of many Australian businesses," Mr Vacy-Lyle said.
NAB
NAB has begun accepting applications for the NAB Business Recovery Loan.
The NAB Business Recovery Loan provides borrowers the option of a repayment holiday of up to 12 months, with the potential for up to 24 months. It includes unsecured or secured solutions (excluding residential property).
The group executive for NAB's Business and Private Bank, Andrew Irvine, commented: "With the phasing out of JobKeeper and the recent floods across NSW, this loan will be a great option for those industries that continue to be hit hard by ongoing uncertainty.
"Together, we can help get Australian businesses and communities back on their feet, sooner. We are pleased to begin accepting applications for loans under the scheme from today, after collecting expressions of interest online since the day after the scheme was announced," Mr Irvine said.
Loan approvals will be subject to final confirmation of NAB's participation in the scheme, the bank added. NAB also recently offered disaster relief customer support to businesses impacted by the floods, including $2,000 grants to help cover the costs of damage to stock or cover the costs of temporary accommodation and clothing.
Westpac
Meanwhile, Westpac's SME Recovery Loan Scheme product is available to eligible new and existing small-business customers.
The variable rate loans start from 2.58 per cent pa interest rate for three or five-year secured variable loans and 3.48 per cent pa for 10-year fully secured variable loans. However, Westpac added that these interest rates are not applicable for loans with a payment deferral period. Loans with a deferred payment option will be subject to an interest rate premium.
"The federal government's SME Recovery Loan Scheme will provide a lifeline to businesses that need more time and support to get back on their feet following the impacts of the COVID-19 pandemic and floods."
Westpac chief executive consumer and business banking, Chris de Bruin, said, "Small business is the engine room of the Australian economy, and it is essential we stay the course to help these businesses keep going and growing as part of Australia's broader economic recovery.
"This targeted support is needed for sectors and geographies that are still facing ongoing challenges due to the effects of the pandemic. The new loans give small businesses access to low-rate finance, with the option of deferring repayments, to provide further breathing space for business owners."
He added: "From tourism operators in Queensland, to hospitality business owners in South Australia, we have had strong interest from customers in accessing the SME Recovery Loan Scheme to help them get through the challenges ahead."
Westpac has also made a range of support available for home owners and business customers impacted by the floods in NSW and Queensland, including establishing a $10-million flood support fund to provide grants to business operators.
It has reportedly helped 474 customers with grants totalling $1.45 million to date. Eligible flood-affected small-business customers can also access $5,000 grants to assist with the recovery and re-opening process, including repairing damage and helping with costs like the loss of equipment and stock.