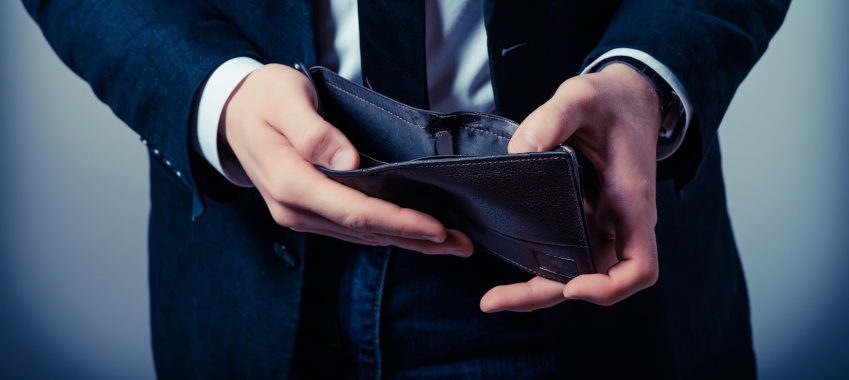 Nearly a quarter of those Australians who have dipped into their savings during the COVID-19 crisis were originally saving for a deposit for their first home, according to research.
A survey commissioned by MyState Bank has found that 33 per cent of Australians have been forced to dip into their savings to make ends meet since the outbreak of the coronavirus.
Nearly a quarter – or 23 per cent – of those needing to access their savings reported that they were originally saving for a deposit for their first home.
The findings somewhat echo a new study recently released by Gateway Bank about home ownership plans by first home buyers (FHB), which found that 68 per cent of respondents have delayed plans to enter the property market in response to the economic impact of the COVID-19 crisis.
Around 50 per cent of respondents have dipped into their deposit savings since the onset of the crisis, 16 per cent of whom have exhausted more than half of their deposit.
As a result, more than half of such respondents now expect to add an additional one to three years to saving for a deposit, while a quarter said they will require at least three more years to reach their home ownership goals.
However, data from the National Housing Finance and Investment Corporation (NHFIC) revealed that the government-backed First Home Loan Deposit Scheme (FHLDS) has fast-tracked home ownership plans of prospective FHBs by an average of four years.
Despite the COVID-19 crisis derailing hone ownership goals for aspiring first home buyers, analysts have observed that there is still strong demand from FHBs, who are incentivised by potential price falls, record-low interest rates and government grants.
Recent data released by the Australian Bureau of Statistics (ABS) revealed that the value of FHB loans rose by 10.6 per cent to $4.2 billion, which contributed significantly to a surge in overall owner-occupied growth.
The value of owner-occupied mortgage approvals rose by 10.7 per cent in July to $14.3 billion.
Research by ME Bank recently revealed that FHBs were the most likely cohort to buy property in the next year, with 51 per cent of survey respondents saying they intended to do so in the next 12 months, which is the highest figure recorded since Q1 2020.
COVID-19 drains savings
Meanwhile, the MyState research found that one in five said they were saving for their retirement, while a further 25 per cent of respondents were intending to put their savings towards a holiday.
The research, which was based on a survey of 1,000 people, found that of those who admitted to drawing on their life savings during this period, one in 10 has estimated that they have drained more than half of their savings.
Almost one in five – or 18 per cent – of respondents said the economic ramifications of COVID-19 have resulted in their household income reducing by more than a quarter.
The biggest reasons for respondents to dip into their savings during this time was to pay for essentials such as groceries (39 per cent) and paying for household bills (39 per cent).
Commenting on the research, Heather McGovern, MyState Bank general manager, customer experience, said that many Australians are struggling to manage their finances despite financial hardship measures being offered by the government and the banks.
"What started out as a health crisis has been felt in the hip pockets of many Australians across the country," Ms McGovern said.
"While lockdown measures have helped some Australians into a better financial position, for others, it has left gaping holes in their household income."
She warned that many Australians would feel the effects even more with government financial support winding back this month, with the research showing that 41 per cent of respondents expect their finances to continue to be affected in the next six to 12 months by COVID-19.
Half the population reported that they would not be able to afford a $200 increase in monthly household expenses, while 38 per cent said they did not have an emergency fund before the pandemic outbreak.
MyState recently introduced digital banking services within the bank's mobile banking app and internet banking services, which offers customers a view of their financial situation, monthly cash flow analysis, balance warnings, bill payment reminders and spending hike notifications.
The Commonwealth Bank of Australia released a feature within its CommBank app called Bill Sense, which alerts customers about their upcoming bills and creates bill predictions, categorises debit and credit card transactions, and provides customers with a view of their cash flow, including income, spending and saving habits, and how they are trending month-to-month.
[Related: COVID's impact on housing 'benign', says lender CIO]