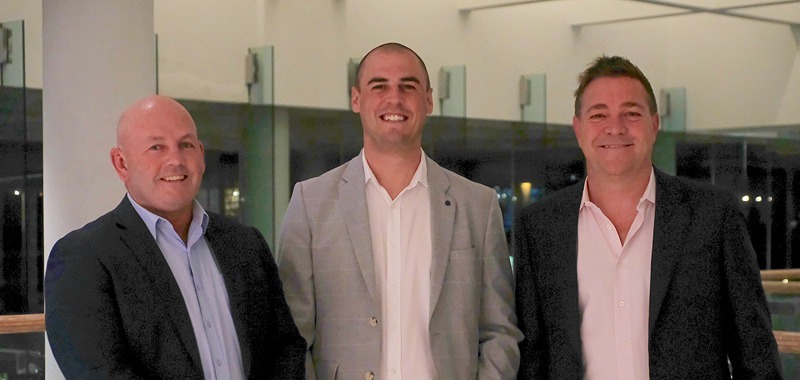 Loan Market Group and digital market place have decided to merge their asset finance operations, with plans for growth in the coming months. 
Personal loans, business funding and asset finance will fall under the new consolidated entity, encompassing Loan Market Group's recently formed asset finance division and Nodifi.
Loan Market Group's broker network will have access to 80 asset finance support specialists under the deal, as well as Nodifi's application and compliance platform.
The group's 5,000-odd brokers will also be able to tap into new unsecured business lending and personal loans markets.
As Nodifi chief executive Tom Caesar explained to The Adviser, his company will have the opportunity to scale up with aggregation giant, while Loan Market Group will gain new capabilities in asset finance and technology.
Mr Caesar also added that Nodifi was set to move into aggregation, before deciding to team up with Loan Market Group.
"They've obviously got a big distribution network and we've got all the tech and experience in asset, and the more we talked through it, it just made sense," he said.
Loan Market Group overhauled its company structure last year, following the acquisition of PLAN Australia, Choice Aggregation and FAST (PCF).
It split the group into a wholesale division, encompassing PCF, and a retail segment, including Loan Market and broker franchises operating under the Bring Your Own Brand model.
It had also decided to form the commercial and asset finance broking arm, the creation of which was overseen by former FAST CEO Brendan Wright.
Mr Caesar commented that the addition of Nodifi will help attract asset-only brokers.
"At the moment, they run a lot of asset, but they haven't had that tech solution or the people there to drive the growth," he said.
"So they've been hiring staff, we've been building our team. And we want to continue to do that together.
"I think the opportunity is there, with the largest mortgage aggregator in Australia and we can use that to really scale a lot faster than we could on our own."
Mr Caesar and his staff will remain with Nodifi, which will be keeping the brand and has plans for recruitments over the next 12 months.
Nodifi has reported strong demand for asset finance solutions, recording a 646 per cent surge in loan originations over the last 18 months. 
"Our team will probably be adding about 25 to 30 roles over the next 12 months. We need all the staff we can get," Mr Caesar told The Adviser.
"Probably about half of those [hires] will be in tech roles and then there'll be some sales roles and some operational roles as well."
It also is aiming to build out its technology solutions to support the aggregation component of the business.
Meanwhile mortgage brokers under Loan Market Group who occasionally lodge asset finance, business and personal loan applications are expected to benefit from support services, education and expertise from Nodifi.
Loan Market Group chair Sam White noted: "Asset finance for mortgage brokers requires a fully-integrated service offering.
"Bringing together our specialists with Nodifi's market-leading tech platform and highly-experienced asset finance personnel cements Loan Market Group as the home for all good brokers."
The merger will settle on 1 July. 
Mr Caesar also noted there was a "strong cultural alignment between two family businesses".
"I think we both saw the value in each other and it's been a really smooth process working with them," he said.
"We're really excited to get cracking."
In April, Loan Market Group confirmed that it had recruited a Bank of Queensland chief operating officer (COO) and chief financial officer, to commence as its new COO from 18 July.
The incoming executive, Ewen Stafford, was previously a former director and adviser for Loan Market.
[Related: Great Southern Bank joins Loan Market lender panel]