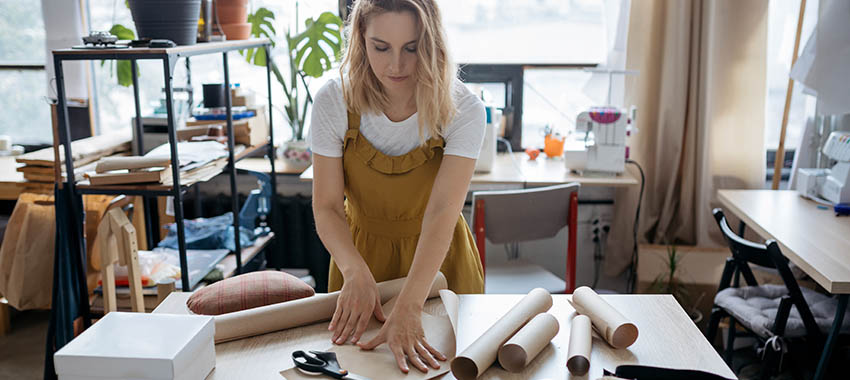 A range of factors has driven an increase in demand for asset finance, and the current EOFY period is the "perfect time" for brokers to expand their offerings, according to Connective.
The aggregator's head of asset finance, Brent Starrenburg, said there has been a range of factors driving demand for asset finance, including federal budget measures for small-to-medium enterprises (SMEs).
"Recently, there has been a 'perfect storm' driving asset finance… These factors, alongside brokers' strong position as a trusted adviser for Australians, are all converging to create a great opportunity for brokers to expand their revenue stream," Mr Starrenburg said.
One of the budget measures includes the extension of the instant asset write-off for SMEs, which aims to encourage businesses to bring forward investments that would otherwise be made over the next few years.
The measure allows businesses with a turnover or income of less than $5 million to immediately write-off the cost of assets they first use or install by 30 June 2023, and businesses can claim deductions upfront rather than spreading them over several years through depreciation.
Other factors driving demand for asset finance include changes in the supply and demand of car sales, and increased demand for leisure goods like caravans as overseas travel is restricted amid international border closures.
Mr Starrenburg explained that while recent demand for new cars has been strong, global car production has slowed down due to the impact of the pandemic on supply chains. As a result, the demand for used cars has increased to the point that used cars have increased in value, he said.
"We know home loan customers will often buy a new car within 12 months of buying a home, and being broadly aware of such market movements can help generate potential opportunities to diversify brokers' relationships with clients," he said.
As such, in light of the increased demand for asset finance, Mr Starrenburg urged brokers to expand their service offerings, particularly as the end of financial year (EOFY) period approaches.
"We know there's a lot of SME businesses that want to buy equipment and get it onto their books ahead of tax time so that they can make deductions," he said.
"Asset financing can help solidify a broker's position as a valuable, diverse financial consultant. It helps deepen relationships and build trust and loyalty and there really has never been a better time for brokers to expand into asset financing."
Conversion rate jumps with new asset financing platform
Connective also reported that its new asset financing QuickAF platform, which it launched in October 2020, has seen conversion rate jump three times since the same time in 2019.
Meanwhile, the number of full applications completed in the first six months have increased by almost 40 per cent, while the number of referral applications, called "tick and flick", has increased threefold in six months, the aggregator said.
The QuickAF platform, which is available to all Connective brokers, allows brokers to submit a fully completed application for a client, or "tick and flick".
The tick and flick option allows brokers to submit basic details about an application, and it is progressed by Connective on behalf of the broker to the processing team within 30 minutes of submission.
The platform offers technology such as automated compliance documentation sent to clients, with personalised customer service that updates brokers from the submission to settlement process.
Commenting on the platform, Mr Starrenburg said that adoption of the platform has indicated that brokers are increasingly diversifying their service offering without it requiring additional resources, skills or accreditation.
"Our QuickAF platform truly has a solution for any need in the asset finance space, including asset finance, personal loans or unsecured business funding," he said.
"Our brokers have access to at least 30 lenders without having to jump through additional accreditation hoops. The team behind the scenes are experienced professionals who provide asset finance expertise to ensure deals are processed seamlessly for both brokers and their clients. They will even act on the broker's behalf to ensure a client's deal settles efficiently."
To read more about the 2021-22 federal budget measures available for SMEs, please refer to The taxman cometh feature in the June edition of The Adviser magazine.
[Related: OnDeck launches 'lightning' SME loans]