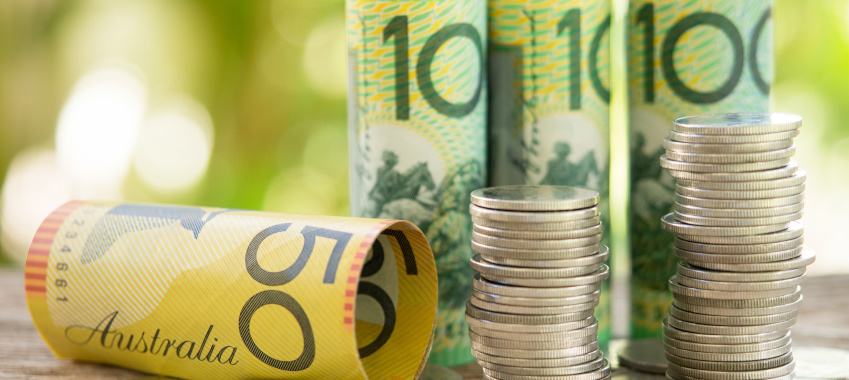 The accounting software platform has partnered with a cash flow financier to assist SMEs with managing cash flow.
Business management platform MYOB has announced a strategic investment and multi-year partnership with Butn Ltd, which will deliver MYOB with a fully integrated invoice funding solution for its customers.
Under the partnership, MYOB's Australian small-business customers will have access to upfront payments of outstanding invoices through Butn's products.
The undisclosed investment has formed a part of Butn's $12.5-million funding round, with the integration into MYOB Essentials software intended to deliver a one-time application process for eligible businesses, to create "efficient, ongoing transactional business funding", the groups said.
MYOB said the partnership has come at the heels of its most recent Business Monitor January 2021, which revealed that 29 per cent of small-to-medium enterprise (SME) respondents said cash flow was the cause of much of the extreme stress.
MYOB is currently taking expressions of interest for Butn's lending solutions from its customer base.
Commenting on the partnership, MYOB general manager for financial services Andrew Baines said he is looking forward to the benefits that could result from the partnership for the business community as the recovery from the coronavirus pandemic begins "in earnest".
He said: "Through providing quick access to cash in combination with the smart decision-making capabilities of accounting software, MYOB and Butn have a unique opportunity to solve a core issue impacting small business. Smooth cash flow will be critical for businesses as they move to regain normal trade following the pandemic.
"As Australia enters its next phase of economic recovery, SMEs will be major contributors to the nation's revival and growth, provided they can remain nimble and continually invest in their business. Access to finance during this time will be critical. We are very pleased to have found the right partner in Butn with whom to support SMEs at this crucial time."
Butn co-founder and co-CEO Rael Ross said: "Easy access to fixed-cost finance is important for SMEs to fully participate in Australia's rapidly changing economic landscape. We're excited to partner with MYOB to extend Butn's reach to help more small businesses unlock their working capital constraints to pursue growth."
Several lenders have recently partnered with accounting software platforms in a bid to expand their reach. For example, CML-owned online invoice finance platform Skippr integrates with a client receivables book by accessing accounting technology, such as Xero or MYOB, to provide "transparency over new invoices and efficient approval for funding, simple and automated payment reconciliation and real-time oversight of account transactions".
Accountancy software giant Xero last year also revealed that it was set to break into SME lending by acquiring invoice finance platform Waddle, which leverages accounting data from Xero, MYOB and QuickBooks to offer lines of credit based on a business's invoices.
Meanwhile, ANZ's new online lending platform provides small businesses with conditional approval for up to $200,000 in unsecured lending through their accounting software platforms.
Earlier this year, loan-matching business lending platform Lend announced that it added cash flow financier Butn to its panel of lender partners.
[Related: SME finance platform offers advanced commission product]