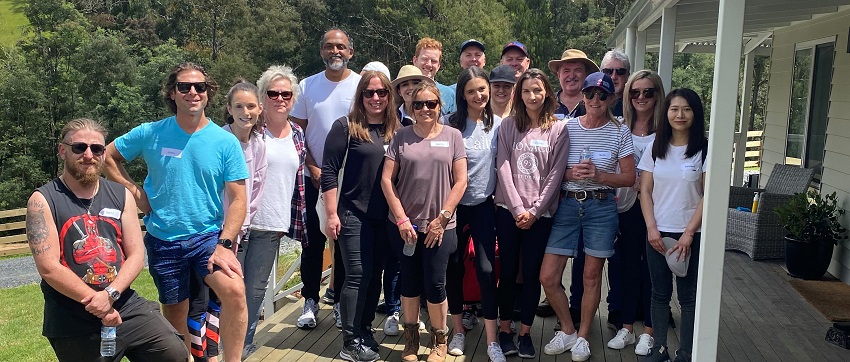 The air was thick with anticipation, excitement, but mostly humidity last Wednesday morning (24 November), as head office employees from MoneyQuest and Buyers Choice trickled into the foyer of the Mercure Warragul Hotel.
Buyers Choice and MoneyQuest Meet & Greet Retreat
Wednesday November 24 & Thursday November 25
Warragul, Victoria
Face to face for the first time since MoneyQuest's acquisition of Buyers Choice was made public (mere hours earlier), the two groups began mingling and small talking as one. In true MoneyQuest fashion, food arrived on the scene within seconds in the form of freshly baked melon-sized muffins, signifying that it was time to break bread. 
With name tags on, day packs in hand and sugar coursing through everyone's veins, it was then time to board a bus bound for a rural property 30 minutes out of town.
Day one
Upon arrival at said property, MoneyQuest's managing director, Michael Russell, offered to take the group on a 'leisurely' one hour hike. Within five minutes of leaving, it became abundantly clear that the hike was going to be anything but leisurely, however there was method to Mr. Russell's madness. The gruelling, sweat-inducing trek sparked conversation, generated laughter and helped to forge connections, and by the time it was over, the ice had well and truly been broken. Or rather, it had melted completely in the stifling heat! 
With the puffing and panting portion of the day done, it was time to sit down and enjoy a delicious meal. As cutlery clattered, glasses clinked and a general hum of conversation reverberated down the table, a sense of ease descended upon the group.
But the relaxed atmosphere came to an abrupt end when several Can-Am off-road vehicles rumbled into view, revealing the next activity on the agenda. The thrill seekers amongst the group strapped themselves into the all-terrain machines for an exhilarating trail ride around the property, that left their hearts racing and their faces splattered with mud.
Those that opted to stay on dry land enjoyed games of quoits, pinball and foosball. Needless to say, day one of the retreat was deemed an out-and-out success.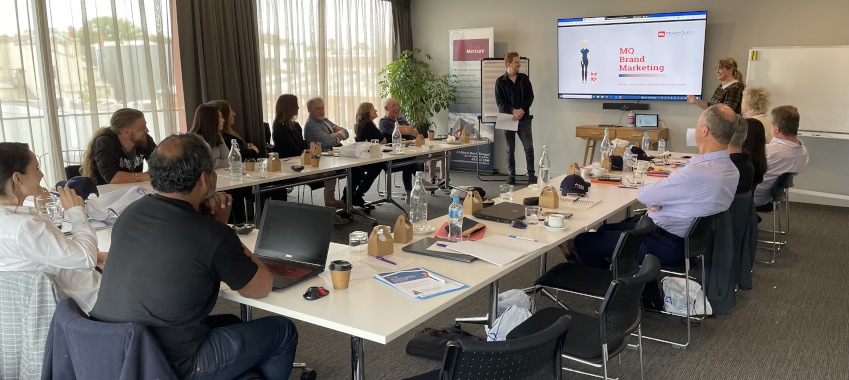 Day two
The sun rose on day two and it was down to business, as the MoneyQuest and Buyers Choice teams came together in a hotel conference room for an information sharing session.
Day one was about getting to know each other as people (and one another's propensity for risk-taking), and day two was about getting to know each other as professionals. Everyone was given an opportunity to speak and gradually all team members gained a better sense of each other's roles and how both businesses work.
Branded merchandise was handed out, balls were juggled, and true to form, a mountain of mouth-watering food was on hand at all times.
CBA's general manager of third-party banking, Adam Croucher, joined the group later in the morning to provide some valuable insights into how CBA is supporting the broker network, and the event came to a close with clapping, croissants, and chicken schnitzel sandwiches.
All parties left the retreat feeling energised and excited about the freshly formed partnership, although Michael Russell's spirits were dampened slightly when upon departure, an elderly Warragul citizen backed her car into his ute (thankfully no one was hurt). But that's a story for another day...