The broking industry has seen a resurgence of sorts of white label loans in the past year, with several lenders launching new white label offerings in 2019. In July, aggregator Connective officially launched its suite of white label products offered via Connective Home Loans, and in August, Aussie Home Loans expanded its white label suite after launching Aussie Elevate, funded by Adelaide Bank.
While market share of white label loans has held around 7 per cent since 2017 (a recent Mortgage & Finance Association of Australia's Industry Intelligence Service report estimates that broker-originated business directed to white label products stood at 6.7 per cent for the January-March quarter, for example), given the resurgence of interest in white label loans from lenders and aggregators, this number could soon start to rise. 
Why the interest in white label?
According to non-bank lender Resimac, it opts for white label products because it enables the firm to reach a broader introducer demographic with a wider product range at competitive rates.
"White label loans were the foundation of the Resimac business," head of wholesale distribution Lee Prior tells The Adviser.
"Prior to the 2016 merger of Homeloans and Resimac, both businesses had successful wholesale/white label operations going back a number of years."
Bendigo and Adelaide Bank's head of third party banking, Darren Kasehagen, adds that white label programs allow lenders to expand their distribution footprint of mortgage products, gaining greater market share than they could achieve via proprietary channels alone.
"These programs also provide lenders with the ability to expand rapidly into markets at a much lower cost than via some traditional channels," Mr Kasehagen says.
One of the main reasons Adelaide Bank chooses to back and fund white labels is to meet the needs of the market, he adds.
"We're responding to the changing wants and needs of our partners as consumer preferences change. It also means we can originate loans under multiple brands rather than just relying on the strength of brand alone," Mr Kasehagen says. 
The benefits of white label
Resimac's Mr Prior believes the white label distribution model directly and indirectly helps their partners through the provision of bespoke loan features, competitive pricing and a high-quality service proposition. The majority of Resimac's wholesale clients are mortgage managers, so the firm's model also helps their partners with their distribution strategies, he says.
"For the brokers/introducers who are prepared to invest the time, effort and money, and have the confidence to back their own brand, white labelling can be a significant value-add," Mr Prior says.
"Once you've built customer trust and exclusivity around your brand, it can have a powerful multiplier effect in terms of brand equity.
"We have made a conscious decision to provide our mortgage manager partners with valuable points of difference such as product exclusivity and process enhancements," Mr Prior says.
Another benefit of white label, according to AFG's general manager of industry and partnership development, Mark Hewitt, is the ability for brokers to ringfence their clients.
"I think the fact that a white label provider won't market to your customers is also a big advantage. It's very competitive in the home loan space now, and retention is a really big part of it.
"If you've got an undertaking from the lender that they'll only market to that customer when you give your permission, that's a really important piece of it as well," Mr Hewitt tells The Adviser.
Given the focus on competition, white label loans that are backed by alternative lenders can also be a boon for brokers, Adelaide Bank's Mr Kasehagen says.
"Brokers are able to confidently offer their customers an alternative to mainstream banks utilising the strength of the aggregator brand they are connected to, knowing they are supported by their own aggregator and also the balance sheet and product manufacturing of the lender," he suggests.
Mr Hewitt echoes this sentiment, saying: "As a broker, having a brand that you're affiliated with, and promoting
that brand as something you support, is a big benefit.
"Not every loan is going to fit every customer, but we're certainly seeing with the AFG Home Loans brand that when they know it is affiliated to the broker and they trust the broker, that builds trust in the home loan brand as well," he says. 
Things to consider
Key to a successful white label undertaking is ensuring that the distribution model and back-end processes can support a white label model, Mr Kasehagen says.
"Where possible, it makes sense to homogenise as many of the back-end processes as possible, and only tailor where absolutely necessary," he says.
For aggregators, mortgage managers or brokers, Mr Prior recommends that they take the time to build relationships with white label providers so they understand the products and processes before making the financial investment, ensuring the products offered align with the customer base and business strategy.
"You also need to truly understand your responsible lending obligations and ensure your internal process manual outlines how your business complies with these," he adds.
"As well, you need to develop a sustainable distribution model and ask yourself if you can compete successfully with competition, highlight your point of difference, and check that your volumes support the additional expense of running a white label business." 
Tips for a successful white label offering 
Build brand equity so your referrers/customers are buying your brand. Once you have established brand equity, it helps with the inevitable customer question: "Whose loan product is this?" – Lee Prior, Resimac 
The product must be properly supported, and the roles and responsibilities of each party to the transaction must be clear. This way, there will be a better end-to-end solution for the broker and their customers, resulting in a higher likelihood of take-up and overall success. – Darren Kasehagen, Bendigo and Adelaide Bank 
Broker point of view: The benefit of having your own white label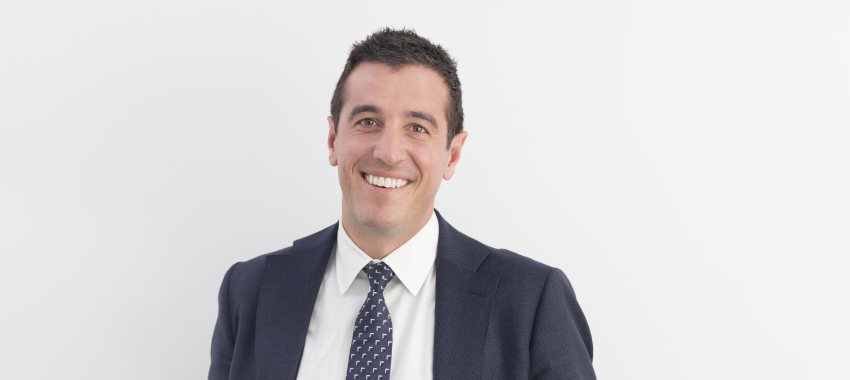 North Sydney-based brokerage Shore Financial recently partnered with neo-lender Australian Mortgage Marketplace (AMM) to run its own pilot white label program.
In October, the brokerage successfully settled its first home loan using blockchain technology, with the approval process taking under 15 minutes, and AMM settling funds within 24 hours.
According to Theo Chambers, CEO of Shore Financial, the way home loans are funded and assessed has not changed in decades. But this is now changing, he notes.
"There's a lot of people taking a clip of the ticket, but if you revolutionised this a bit with blockchain technology and investors investing into mortgages in incremental amounts, then you have some cost benefits of funding home loans, which can be passed on to more competitive products and rates," Mr Chambers says.
This was the attraction to AMM, he adds. The new mortgage lender provides white label prime home loans tailored to fit the financial situation of the applicant, which are funded by residential mortgage-backed securities, superannuation funds and industry investment.
The neo-lender utilises its own digital mortgage platform, Intelligent Credit, which harnesses artificial intelligence technology to verify applicants' information and provide customers with a verified home loan approval in less than 15 minutes.
Competitive edge
Mr Chambers says the white label partnership gives his firm a competitive advantage in the broking space because most brokers do not have their own white label product.
While Shore Financial has experimented with white labels before, this is the brokerage's first foray into creating its own white label loan.
"Before, we were talking about branding other banks' products with our brands, but we realised we didn't want to do that. There was no real benefit of doing so," Mr Chambers says.
"A true white label is a product that's not on the market. It's your own product that's different in some way, shape or form. This is what we now have."
For example, under the Shore Financial white label, AMM is waiving lender's mortgage insurance for clients, which may help more borrowers get onto the property market.
But Mr Chambers acknowledges that there can be some risks associated with white label loans, such as volume requirements.
"For us, there are no real risks because we haven't got any sort of volume requirements or additional overheads," he adds.
"But for the AMM business itself, they've got to make sure they can actually push enough products out to cover costs. Margins at the moment are so tightly squeezed in the lending space, and they look like they are going to get more squeezed."
Mr Chambers also says that one of the barriers to using a product like this is they are promoting a product that is unfamiliar to the consumer. The loan approvals process is also different to traditional mortgages, so educating the client is key.
Shore Financial's senior credit adviser, Dana Fraser, who assisted a client with a home loan in partnership with AMM, therefore actively managed the client's expectations, given that the loan was backed by a new lender and it was the first loan that they had processed.
"You've just got to make sure the consumer is comfortable with the fact it's an unknown lender. The process comes from experience. The more transactions they do with this white label product, the more comfortable they will get," Mr Chambers adds.
According to Shore Financial's CEO, the future of mortgage broking lies in more larger organisations with larger volumes becoming lenders and pushing their own products, which will foster competition and therefore benefit the consumer in the long run. 
Malavika Santhebennur is the features editor on the mortgages titles at Momentum Media.
Before joining the team in 2019, Malavika held roles with Money Management and Benchmark Media. She has been writing about financial services for the past six years.