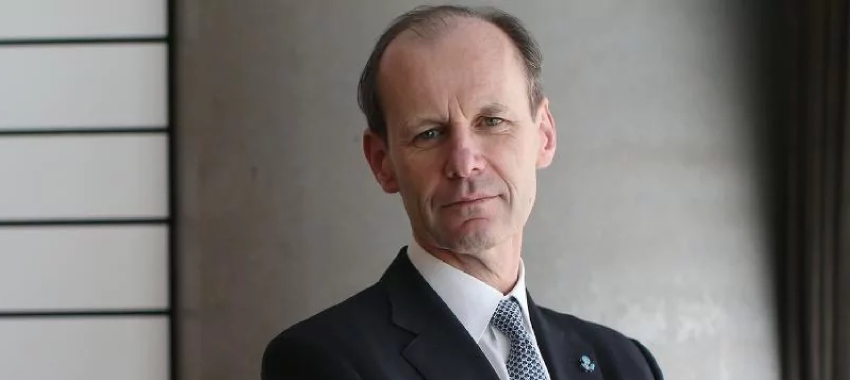 The CEO of ANZ has revealed that the bank saw its application levels surge to $1.2 billion a day earlier this year, leading to a blowout in processing times.
Earlier this year, the major bank faced severe delays in its processing times, leading to turnaround times blowing out to more than 30 days in some cases. 
The CEO of ANZ, Shayne Elliott, has previously acknowledged the issues the bank has been facing since the beginning of the year, attributing the delays to a combination of a sharp refinancing offer and the impact of COVID on operations. 
In June, the big four bank told brokers it had bolstered its assessment team and would be prioritising "sensitive" loan applications to address a continued blowout in its turnaround times. 
Speaking to broker members of the ANZ Doyenne program (an initiative launched by the bank to elevate the profile of leading female brokers) on Tuesday (1 September), Mr Elliott provided greater detail on the extent of the issue that caused the backlog.
He again acknowledged the issues the bank faced in processing delays, revealing that it was receiving up to $1.2 billion of loans a day at its peak.
In a candid discussion, Mr Elliott told the broker collective: "We had a few issues in our home loan business for a few reasons: a) we're learning. That's part of the challenge when you are agile; you won't always get it all right. The real question is: 'Can you pivot quickly when you make a mistake?'. And we did make a mistake. And one of the mistakes we made earlier this year is, when COVID hit, we went out with a really good, sharp price offer in the market."
Indeed, the bank launched a two-year fixed rate of 2.19 per cent for owner-occupiers in the first half of the year alongside a cashback offer of up to $4,000 for those refinancing. 
Mr Elliott commented: "Maybe we didn't do our homework, but none of us foresaw the sheer, unbelievable volume that generated. Nobody I know – in respect to brokers, banks etc – predicted that refinancing of home loans would be, at a system level, so massive.
"We understood first home buyers would pick up, and we thought that there would be a bit of refinancing, but we never in a million years thought it would skyrocket and stay elevated for such a long period of time."
The CEO quantified the issue the bank was facing, outlining that their "sharp rate", coupled with heightened refinancing demand generally, led to a rapid rise in loan application.
He explained: "We normally used to do, on a good day, $300-$320 million of home loan applications. On a terrific day, it might be $400 million. When [we were in] early COVID and we released our sharp price, that went up to $400 million, then $500 million, $700 million, $800 million, $900 million, $1 billion. 
"We had days when we were seeing $1.2 billion of applications… Our previous all-time best was around $500 million and our definition of great was between $400 million-$500 million. And we were sitting there, getting swamped with $1.2 billion.
"Now, you can be self-critical and say we should have thought of that and planned for it. We didn't. And that's, again, given us a really sharp learning to build even more capacity into our thinking."
Reflecting on the lessons learned from the COVID-19 pandemic so far, Mr Elliott told the Doyennes that the pandemic had accelerated previous trends rather than bringing about new ones.
As an example, Mr Elliott outlined that in-branch transactions had been falling for some time as consumers moved online (the bank has closed approximately 110 branches over the past decade – and at an accelerating pace in recent years), and more staff had been opting to work from home.
He said: "There already was a trend away from cash to digital, away from branches to online, there already was a trend to working from home. We already had about 8 per cent of our staff working from home. Now, we never imagined we'd go from 8 to 95 per cent in a week, but we did…
"That move towards digital, for example. People were already wanting to be able to do things in their own time, in a way that suits them; [that] was already very intact. Digital engagement with the bank [either] online or via mobile (in particular) were already our number one way of transacting with our customers. [It was] far, far bigger than the branch and it was continuing to accelerate.
"So, what we had was an opportunity, through COVID, for that change to accelerate. But being digital isn't instantaneous; it isn't something that you can turn on tomorrow. It's a massive series of steps.
"So, what we had to do was stand back and look at our roadmap and see, because of all this new need, how we could accelerate the roadmap, and how do we reprioritise based on it?"
The big four bank CEO's open discussion with brokers also emphasised that one of the bank's two major programs of work are now focused on improving the home loan process (while the other, ANZ X, is focused on digitisation or the banking experience more generally).
"We've got our big awesome all-singing, all-dancing digitisation program, which we call ANZ X, which is really reimagining what the bank is about in the future. It's not just automation, it's a reframing of what does banking mean and how the business works. So, we have that going on in the background and... that will take time. And in the meantime, we're doing the more tactical investments and automation to make various steps faster."
[Related: ANZ, CBA launch online business lending platforms]